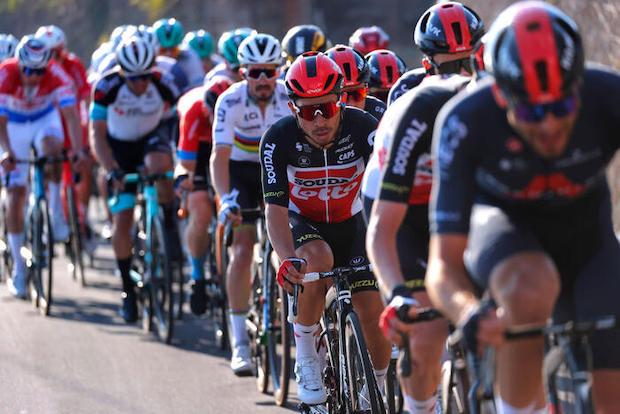 Caleb Ewan: Second place it's a major disappointment
Caleb Ewan left a very good impression in Milano-Sanremo after he climbed with the best 10 on the Poggio and came very close to victory on the Via Roma, being second on the finish line.
"The first time I finished second in 2018, I thought it was a good result as it was only my second participation in 'La Primavera.' Now, it's a major disappointment", said Ewan.
That disappointment stemmed from the fact that the 26-year-old had ridden an impressive race, looking in the form of his life as he tracked down even the most explosive puncheurs on the Poggio climb.
"That second place in 2018 confirmed that I could potentially win the race one day and that is why most years, Milano-Sanremo is a main goal for me. I knew I was coming into the race with good form and this year, I really tried to improve my climbing. I even practiced that attack on the Poggio many times. In this situation, it's always a lottery and you just have to wait and take the risk. I took it and did what I needed to do to win. Jasper was just too far in front and I definitely don't have any regrets."