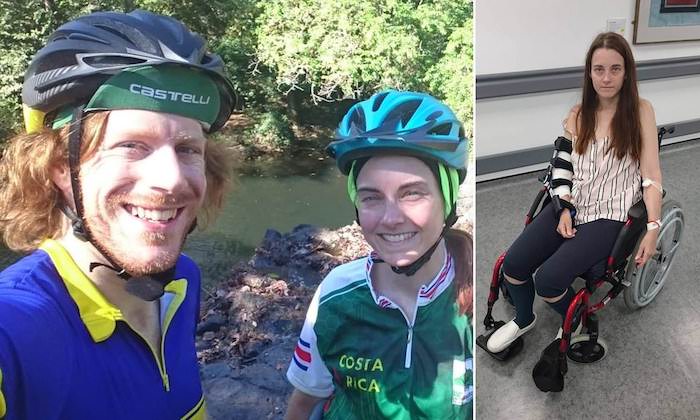 A cyclist left in a coma after a driver knocked her off bike has slammed his 'lenient' sentence after he was fined less than £500 for the incident.
Louise Callaghan was left with a brain bleed, a fractured skull and breaks to her collarbone, scapula, elbow and pelvis after she was hit by Matthew McGahan while cycling in Woburn Hill, United Kingdom.
She is still suffering the after effects of the collision and wants the government to introduce a new charge of causing "serious injury by careless driving" for future incidents.
The driver was given a £485 fine and seven points added to his licence after pleading guilty to careless driving.
Callaghan said: "He should've been charged with causing serious injury by careless driving – but that offence doesn't exist, so the police had their hands tied.
"It seems quite a lenient punishment. The points are only on his licence for a finite amount of time, while I will be having physiotherapy for six months to a year or longer."
A recent operation to remove the metal plates put in her elbow after the incident has also left her unable to move her fingers and worried she might not be able to return to work as a TV editor.