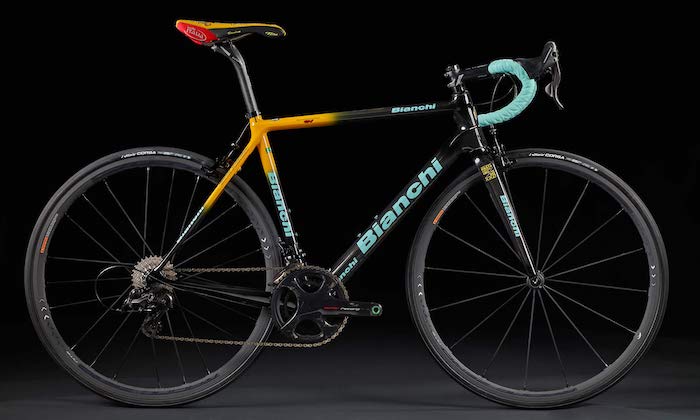 Bianchi has released a limited edition Specialissima road bike to mark the 20th anniversary of Marco Pantani's Giro d'Italia stage victory on Santuario di Oropa.
When cycling fans think about the greatest and the most spectacular performances of Il Pirata, Oropa '99 usually comes to mind in the top 3, if not the first.
The maglia rosa, Pantani, had a jammed chain just 10k from the mountain top finish. He lost 30 seconds, but Mercatone Uno riders managed to deliver their leader to the back of the front group after an extremely furious chase. None of the Giro rivals waited for Pantani though, at the front of the race it was full-gas, no looking back. But Pantani went even faster, much faster. With 3 kilometers remaining to the top, he flies past all of them. Something unseen.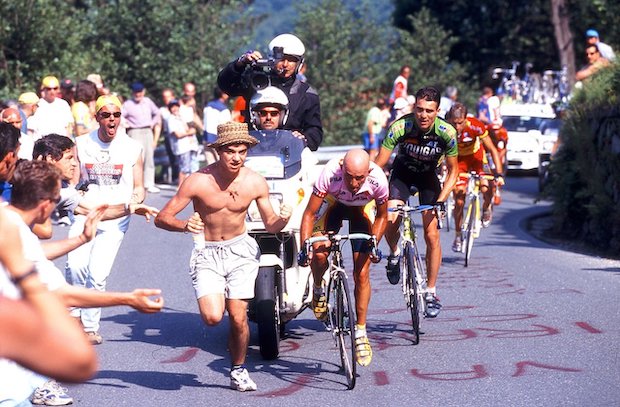 That is what Bianchi is commemorating with 2019's limited edition Pantani replica frameset, with its Santuario di Oropa 20th anniversary logo on the fork, painted in Bianchi's Treviglio, Italy HQ.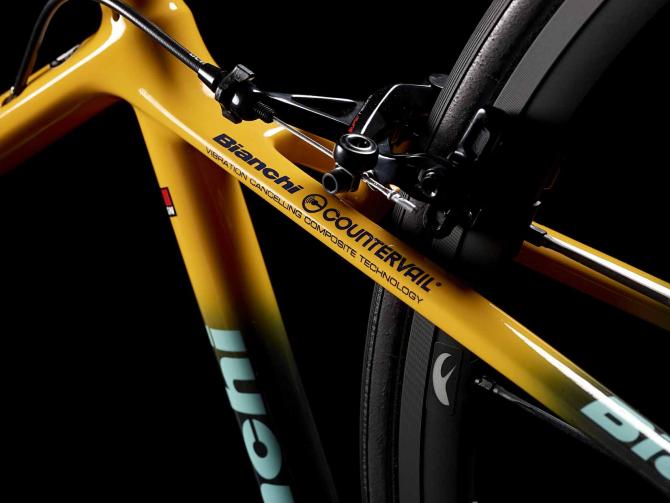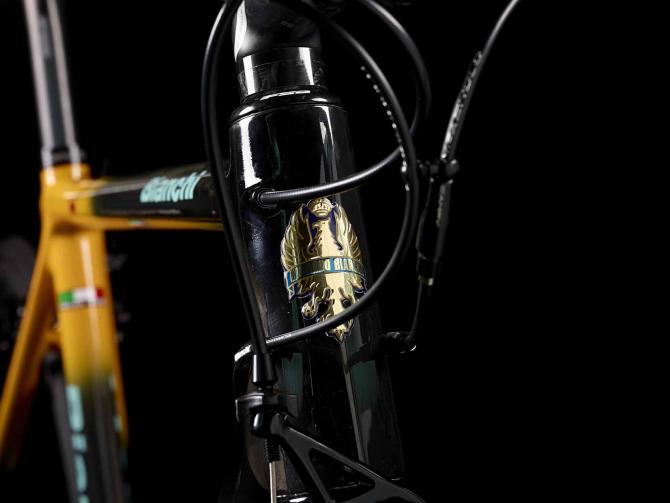 The bike under the retro black and gold Mercatone Uno-Bianchi livery is Bianchi's premium modern, lightweight carbon road bike – the Specialissima CV. The frameset weighs a claimed 780g.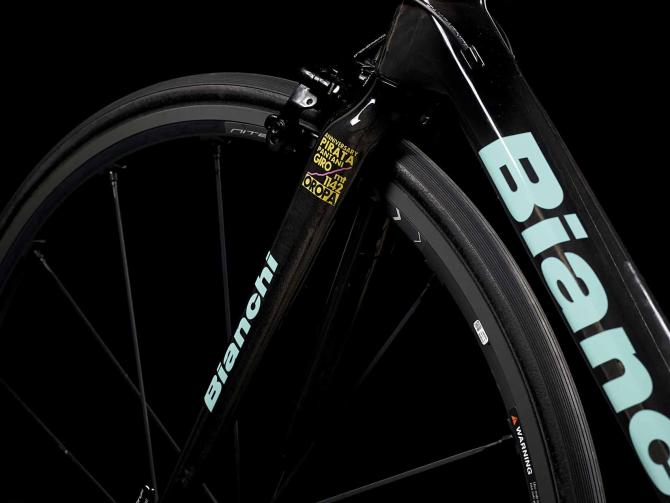 Bianchi hasn't yet announced how many of the limited edition Specialissima Pantani Oropa will be produced or if it will be available globally.