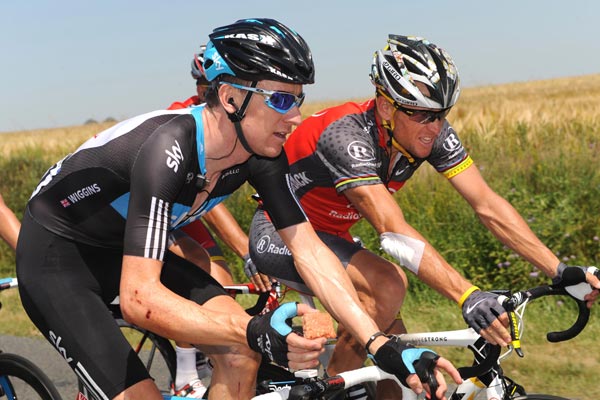 Former UCI president Brian Cookson has called for the reputations of Bradley Wiggins and Team Sky to be reinstated following UK Anti-Doping's failure to bring charges.
The 14-month investigation into the now infamous "jiffy bag" sent to Wiggins and Team Sky in the 2011 Critérium du Dauphiné ended with no charges. UKAD could not determine what was in the bag so no doping violation had been found.
Cookson says the saga – called a "witch hunt" by Wiggins – has been damaging.
"I think the reputation of the sport, the reputation of the team and the reputation of the rider Bradley Wiggins should be reinstated", says Cookson.
"At the end of the day I have no idea what was in that package, and have no idea what the so-called whistle blower told Ukad or told the Daily Mail what was in the package. UKAD have not been able to put a case together so that's the end of the story."
Cookson also defended the Team Sky's approach to therapeutic use exemptions (TUEs).
"I've said many times before I don't think anyone should be surprised when a professional sports team pushes the rules right to the very limit," Cookson said.
"That's what professional sports teams do – you see it in football, you see it in Formula One and so on.
"That's essentially I think what's happened here; in terms of the structures that were in place at the time, the rules were abided by."
"I think that there is a separate argument about TUEs" he said. "Are they a good thing or not? If you want my view I think they should be allowed but if they are allowed then the rider doesn't compete for a limited period of time.
"That's not the rules at the moment. The World Anti Doping Agency has looked at the rules time and time again every year and kept the TUE system. It's fit for purpose in their view and sports have to abide by the rules.
"We did tighten the rules up on how TUEs were issued and that's resulted in far fewer being issued. I think that's a good thing."