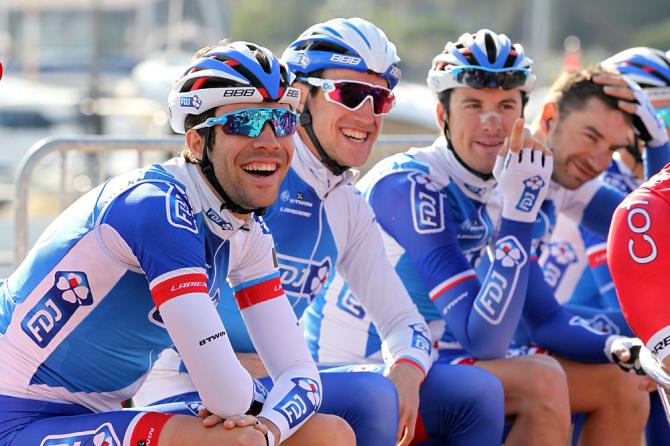 French team FDJ will be called Groupama-FDJ from 2018 after securing new sponsorship from insurance group Groupama.
The company will provide equal financial support as FDJ and, despite a reduction in the contribution by French national lottery, the team's budget will increase by 30 per cent.
"I am proud to be the manager of Groupama-FDJ," team manager Marc Madiot said. "The arrival of Groupama, a major player on the French sports scene, in addition to our partner FDJ is great news for the cycling sport and also for the team, as we will get the means to be stronger and more competitive.
"The team, the technical staff and the riders are ready to add a new page to our history."
The Groupama partnership will see the creation of a development team in 2019. The continental team will wear the same kit and share resources with the WorldTour squad.
"Special attention will be placed on the scouting and recruitment of the best young French riders – which is in the DNA of Marc Madiot's team," reads a statement.