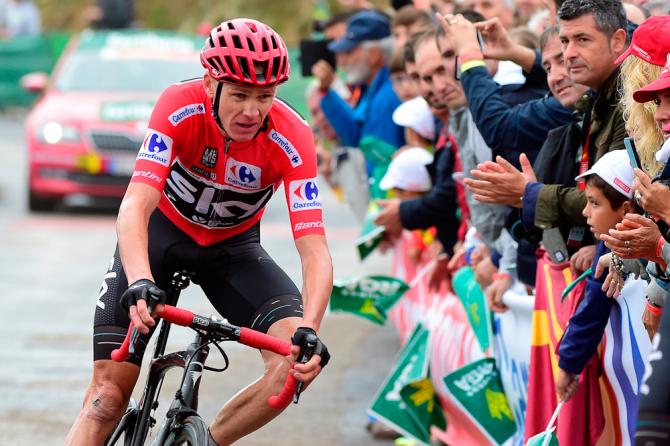 French great Bernard Hinault believes Chris Froome could target a sweep of all three Grand Tours next year — a feat previously assumed to be mission impossible in cycling.
That is what it might take, however, if Froome is to finally force himself into the wider consciousness of a British public still strangely nonplussed by his pedalling prowess.
"Froome is definitely the champion of his generation," Hinault, who did the double in 1978, said in The Times. "He dominates, he leads the field. He adapts his style depending on his rivals."
Hinault thinks Froome could end all the arguments if he took on the Giro, Tour and Vuelta next year. "I even think it's possible to win the three grand tours," he said.
Froome has already said a fifth Tour de France is his priority next season but left the door open for cycling equivalent of the "grand slam".
"A fifth Tour would be the golden prize. But at the same time, who knows?" he said. "It is a risk, definitely, because you are always going to be on that knife edge physically."
On Sunday, Froome was confirmed as the winner of the Vuelta becoming the first Briton to complete the race in the red jersey.
It came just 49 days after standing on top of the podium in the yellow jersey in Paris, having claimed a fourth Tour de France title to become the first man since Spain's Miguel Indurain to win three in a row.
Froome is only the third rider to win the Tour and Vuelta in the same year but the first to do so since the Vuelta was moved to later into the furnace-like Spanish summer.
To do it involved a total ride of 6,862km over 73 mountain summits and 165 hours in the saddle.