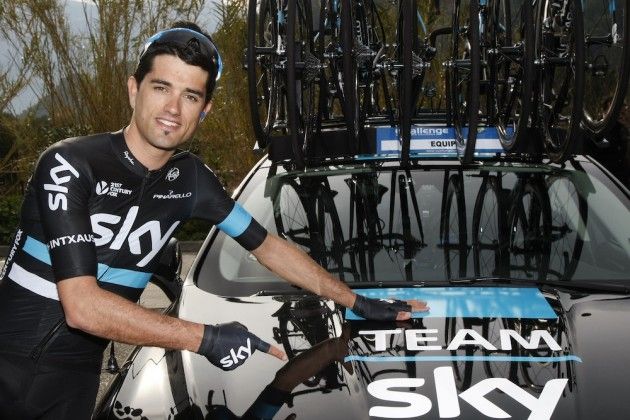 After a high-profile move to Team Sky and a promising start to the season, which included a third overall at the Vuelta a la Comunidad Valenciana in February, Beñat Intxausti disappeared. Stricken by a virus, he didn't race again until mid-June. After pulling out of the Tour of Poland in July, he was forced to stop his season to fully recover.
"The truth is that it was a year to forget on a sporting level, it was difficult with the virus," Intxausti said. "Now that the virus has passed, I'm back on the bike and back in training.
"My mood changed in mid-September when I did tests and I got the all-clear. I started to do a bit of work there, and a month later I repeated the tests and they were negative again. That confirmed I was improving and I've been happy with the last month."
"Maybe we rushed a little. My head said yes but my body did not respond to me," he said. "You can't go against your health. You need time and recovery, and in this case a lot of it.
"It was hard to be at home watching the races on television, especially when I saw my team doing so many good races and I wasn't able to contribute. And we did not know when all this would end. The team had a great year and next year I'd like to able to contribute."
"Water has flowed under the bridges and now we must look ahead, with even more enthusiasm and desire for the coming season. The support the team is obviously priceless. That's why I want to thank them with good performance and good results next year. "
Intxausti was in Manchester for Team Sky's first meeting ahead of the 2017 season.
"They were saying to me jokingly 'Who are you? A new rider?' They know I've gone through a long and hard processes. I needed to be with them, to get back into the routine and think about next season."
"I don't want to think in the long-term, I'm going day by day. I don't want to set myself goals. My goal is just to get back to racing, get back to a good level and then see where I arrive."