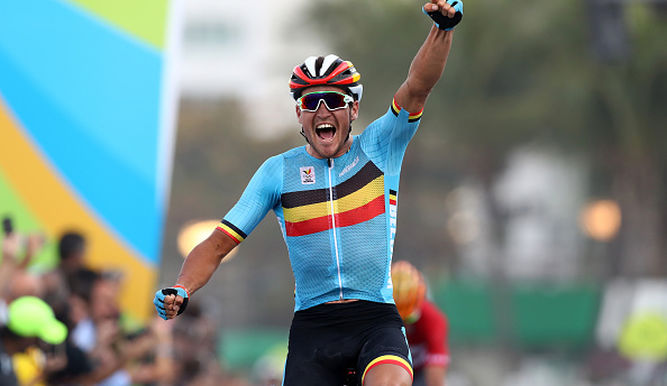 Olympic road race champion Greg Van Avermaet (BMC) had surgery on Monday to secure a small, non-displaced, distal left fibula fracture, that he sustained over the weekend while riding a mountain bike.
BMC Racing Team Chief Medical Officer, Dr. Max Testa said he expects Van Avermaet to make a full recovery.
"Injuries are unfortunately part of a cyclist's career, something that Greg understands well having already bounced back successfully from injury this year. Following surgery Greg's training program will be readjusted according to his progress over the next two to three weeks, and in agreement with Dr. Leenders," Dr. Testa said.
"I am confident that this injury will not interfere with Greg's objectives for the 2017 season."
The surgery will be performed by Dr. Tim Leenders, in Antwerp. The surgery route was decided in order to speed up the recovery time and allow Van Avermaet to resume training in three to four weeks.