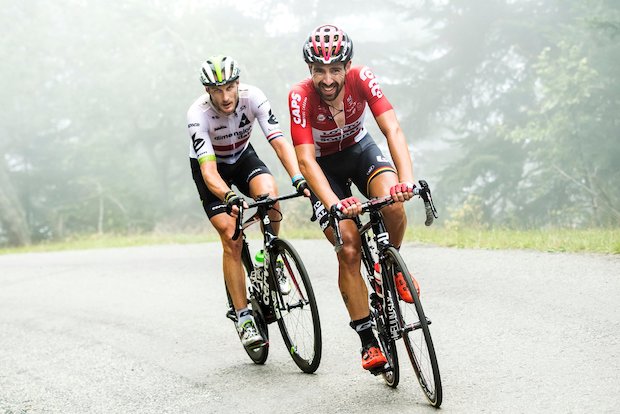 Flat or mountainous, there may be no more familiar sight in road cycling than the breakaway, the rider or riders who boldly jump ahead of the peloton in a race's opening kilometers and attempt to steal a victory.
They can be initiated by one or a large group of riders. Some form the moment the flag drops or it may take several failed attempts and an hour or more to make a break stick.
The advantage they gain vary from a handful of minutes to 20 or more. No matter what, however, the rhythm of break-chase-catch is embedded into the DNA of all road races as surely as the sun rises and sets.
The physical ability of a breakaway artist – to defy a seething peloton by riding alone or in a small group for hundreds of kilometres – is by itself hugely impressive. But consider the mental fortitude required, especially by the rider trying to shed his confederates, only to be caught and then go again.
"You lose more than you win," Thomas De Gendt says, "and the times you win are where you gather the mental strength."
The golden rule for judging the chances of a breakaway succeeding is the simple formula: 10km equals one minute. If a break's advantage is less than one minute for every 10km remaining, it is likely to be doomed. On a steep climb the peloton can make up much more than one minute per 10km, whereas on a descent the opposite is true, but nonetheless this is a good rule of thumb.
The hundreds of kilometres that stretch before an early break offer ample time for the escape artist to lose focus, but De Gendt keep his mind constantly turning over.
"I'm always calculating the time gap and how many kilometres I still have to do and how many mountains points or intermediate sprints are left, and that way you have a better chance.
"Normally, if the stage is 200km with nothing between, it's boring, but if you have a few sprints along the way you can set your mind on that. [On the Ventoux stage] it was the sprint and then the two climbs, you just try to calculate the time gap and how many points you can take."
Whether successful or not, breakaways are what keep cyclists—and viewers—on the edge of their seats (and saddles) for the majority of a stage race. While inevitable—and more often than not fruitless—they also give us all an underdog to root for.