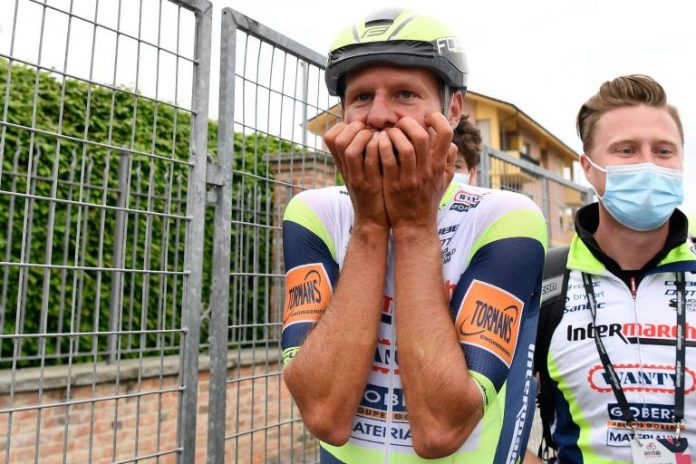 Taco van der Hoorn delivered a dramatic first Grand Tour win as he held off a chasing peloton to take the third stage of the Giro d'Italia in Canale.
"I can't believe it. With 1km to go I was looking behind to see [if they were coming]…'ah f**k, I'm going to make it, what the f**k.' Those last metres were really unbelievable," Van der Hoorn said.
"Five months ago I considered quitting cycling because I had no contract. Today, I won a stage on the Giro d'Italia."
"I wanted to be in the breakaway because I want to ride aggressively the entire Giro. But I know it is difficult to make it to the finish with a leading group. But every chance, no matter how small, is one. Actually, I didn't believe we could make it when the gap at 25 kilometers was one minute," Van der Hoorn explained.
"Simon rode very fast on that climb. I was at my limit there," Van der Hoorn said. "But on the descent, I benefited from my heavier weight and was better aerodynamically, and Simon was tired so that's how I got rid of him. At that moment I heard that I had 40 seconds and I went full throttle. "