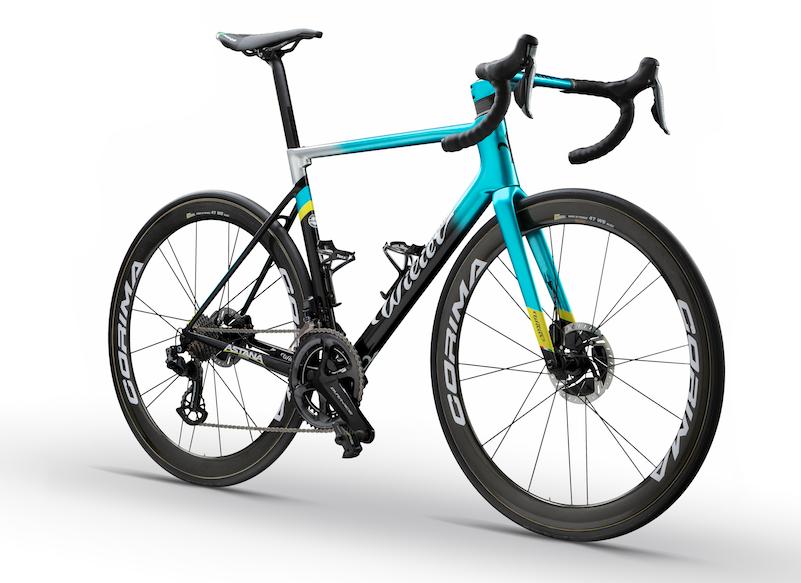 Astana have announced a new partnership with Wilier Triestina, five days after it was revealed that the Kazakh team would no longer be racing on Argon 18 bikes.
The team will be racing the Wilier 0 SLR machine and the time trial-specific Wilier Turbine.
"I'm very glad that we start working with Wilier Triestina," said Astana's General Manager Alexandr Vinokurov. "It's a very successful company with a long history and it has always been a family business. This fits perfectly with the mentality of staff and riders at Astana Pro Team, where we treat each other like family as well in our quest for victories in what will be the 15th season of the team on the highest level of professional cycling. We are happy to cooperate with this brand, I'm sure they can raise the bar for us while we can do the same for them.
"We've tested their road and TT bikes, both are an excellent piece of equipment. At Astana Pro Team, we hope that this bike helps us to win even more races next year. I thank them for their trust in our team and look forward to a successful partnership."
Andrea Gastaldello, CEO of Wilier Triestina also welcomed the news of this agreement.
"We are proud to announce this agreement that we are certain will play a central role in Wilier Triestina's growth and overall success," he commented. "Astana Pro Team concretely shares our ambition to return to winning the world's top races.
"It is an essential contribution to continue creating increasingly innovative products, as the highest expression of the value of the Wilier Triestina brand. The cycling season that has just ended brought major successes to Astana Pro Team and we look forward to celebrating exciting new victories with them."