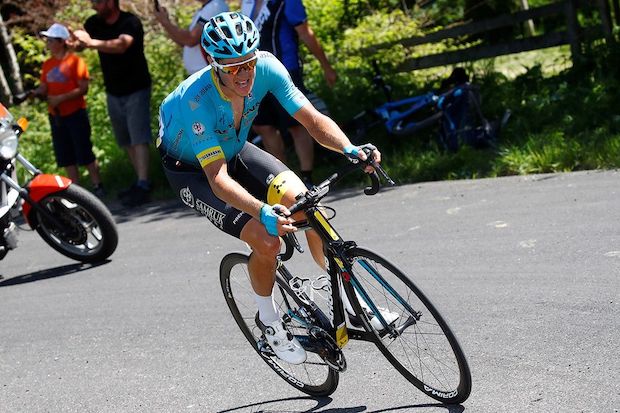 After three seasons, Astana and Canadian bicycle company Argon 18 have parted ways, the team announced.
Astana general manager Alexandr Vinokurov said: "It was a great pleasure and honour for us to work with Argon 18. We have spent three fantastic years, full of success and high sports achievements.
"I would like to thank Argon 18 for the sponsorship, support and contribution to the development of Astana Pro Team. After these three years of close collaboration we part as good friends. I wish Argon 18 all the best in the future and I am sure that the company with see more beautiful successes in their current new projects."
Argon 18 was the bike supplier of Bora-Argon 18 in 2015 and 2016 before the team was in the WorldTour. The company was founded in 1989 by former Canadian road cyclist Gervais Rioux.
"These last three seasons have been marked by multiple race wins and the launch of new products developed in collaboration with the team and tested by Astana Pro Team riders on the most demanding WorldTour circuits. We take great pride in the work accomplished throughout this sponsorship. A pride validated by the many positive comments from riders, mechanics and other Astana Pro Team staff regarding the quality of the products and support Argon 18 has provided them. In this sense, we can say: mission accomplished" Martin Le Sauteur, the president and CEO of Argon 18, said in Astana's press release.