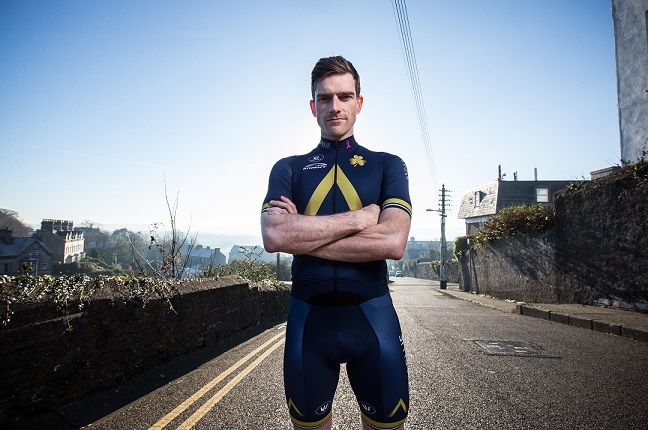 Aqua Blue Sport, Ireland's Professional Continental cycling team, has unveiled its new team kit for the 2017 season in partnership with professional cycling clothing supplier Vermarc Sport.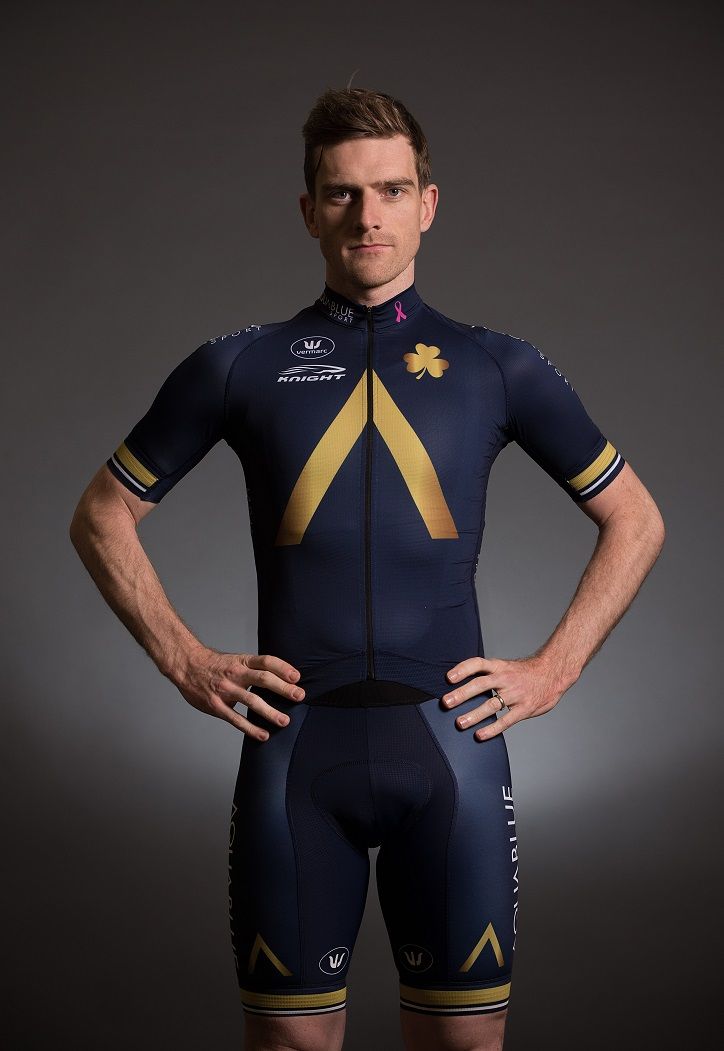 The cutting edge team kit, revealed by team rider Martyn Irvine, uses carbon-infused fabrics for optimum fit and performance. The design incorporates the team's signature colourway, featuring a dark navy base with gold and white piping on the sleeves and thighs. Both the front and back of the jersey are dominated by large chevrons in striking gold, while the rear of the jersey and bib shorts features representations of the team's gold shamrock logo.
The chevron echoes the name of the team and the scale of their ambition, the path of their direction and the peaks that they will climb. The gold shamrock, a prominent feature, represents the team's Irish roots with the gold colour symbolising the team's ambition as much as its origins. On the right breast, the jersey carries the logo of kit suppliers and team sponsors Vermarc Sport and Knight Composites. The jersey collar showcases the Aqua Blue Sport logo and a pink ribbon for breast cancer awareness, a cause close to the heart of the team's founders. The kit is finished off with a small tricolour inside the collar, again hearkening to its Irish roots.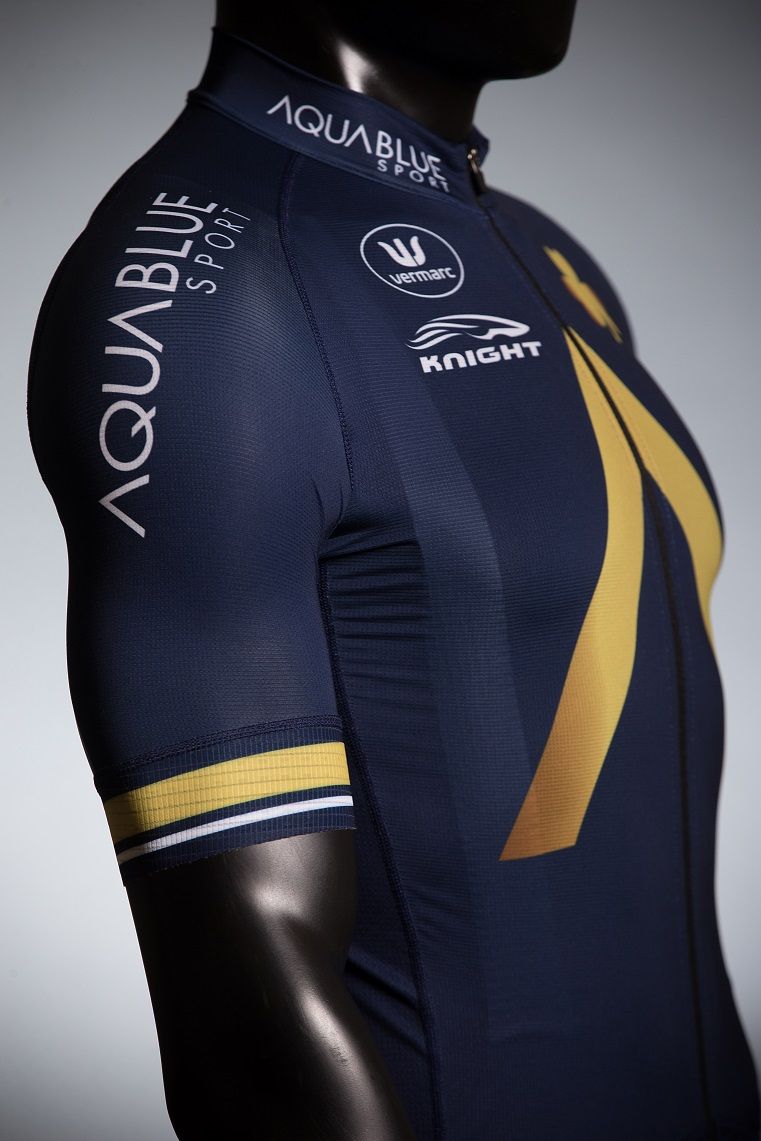 Aqua Blue Sport today also confirmed US manufacturer Knight Composites as suppliers of its race wheels for 2017 and German manufacturer Schwalbe is to provide the team's tyres.
The team will be riding the full range of Knight clincher wheels in 35mm, 65mm and 95mm depths, built with bespoke Aivee SR5 hubs, Sapim CX Ray spokes and Schwalbe Pro One tyres. The Knight 65s will serve as superfast race wheels, while the lighter Knight 35s will be used for training and races with more mountainous terrain. Knight 95s, notably the fastest wheels in the world; will be raced on flatter, fast courses favoured by the team's sprinters and in time trials.