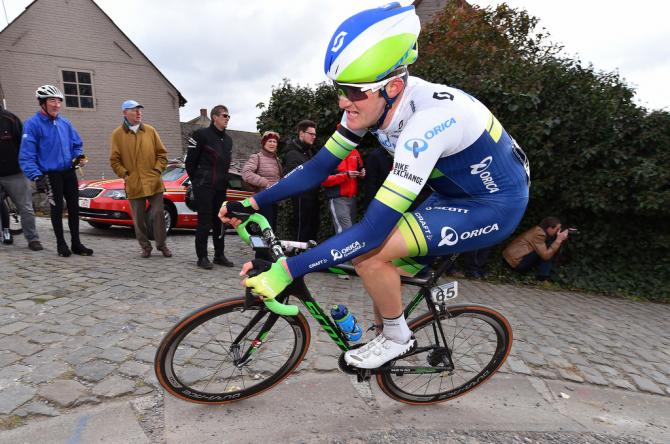 After a solid classics campaign this year, Orica-BikeExchange rider Luke Durbridge is hoping to see further improvement in the spring's toughest races in 2017.
"I would say it was a good classics season, as obviously I didn't get any major results but it was a really good progression to what I have been trying to work towards," Durbridge told Cyclingnews. "I moved to Belgium, I lived in Gent for a month, tried to learn the roads, and I think that really helped with me making more of the final selection. I saw when the race really went, I got to see when guys would attack to win the race when normally you are dropped before that."
With Fabian Cancellara now retired and Tom Boonen set to ride his last Paris-Roubaix in April 2017, does Durbridge see opportunities for himself in years to come?
"I wouldn't want to be unrealistic. I am progressing and becoming one of those guys and I really want to keep on working," he said. "I think next year will be a good gauge for me to try and get an up-there result and solidify what people and myself expect in the classics.
"I won't say once those guys have gone I am going I step up and win a race in the classics. Personally, I love those races and that is one, a big winning goal, two, I really want to go well in them. Three, they suit me. I really want to step up and hopefully get some big results in the future but I couldn't give you a timeline on it."