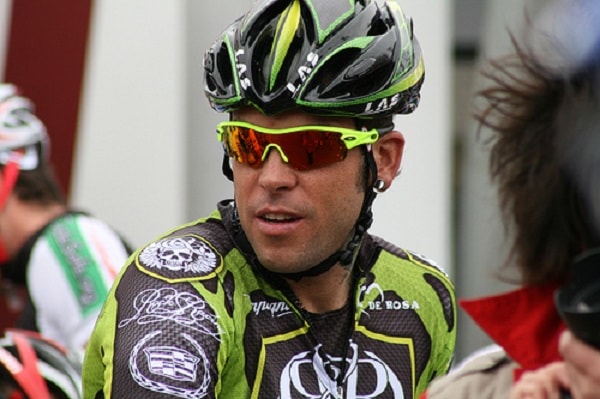 USADA announced that Kayle LeoGrande, 40,  has received an eight-year sanction for his second anti-doping rule violation after testing positive for seven prohibited substances. 
LeoGrande tested positive for raloxifene, ostarine, ibutamoren, GW1516 sulfone, RAD140, LGD4033, and andarine as the result of an in‐competition urine sample he provided on April 30, after winning a criterium in California.
"Raloxifene and GW1516 sulfone, a metabolite of GW1516, are prohibited substances in the class of Hormone and Metabolic Modulators; ostarine, RAD140, LGD4033 and andarine, are prohibited substances in the class of Anabolic Agents; and ibutamoren is a prohibited substance in the class of Peptide Hormones, Growth Factors, Related Substances and Mimetics", USADA statement explained.
It's LeoGrande's second anti-doping violation. The former Rock Racing rider was previously banned after testing positive for EPO in 2007.