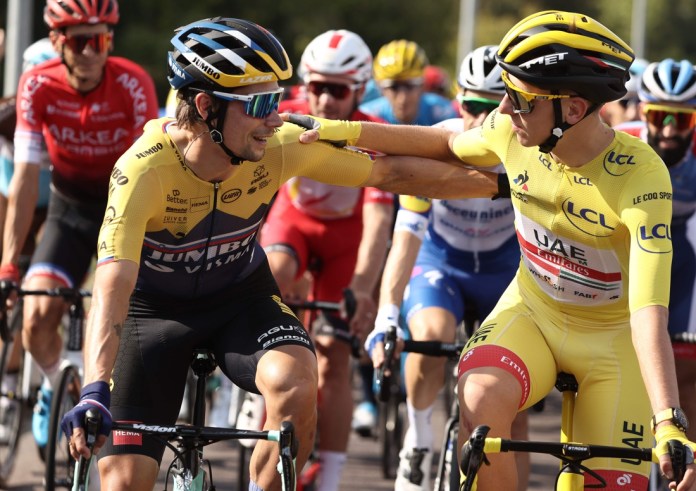 Greatest cyclist of all time has criticized Jumbo-Visma's tactics at this year's Tour de France.
Eddy Merckx told l'Equipe that Jumbo-Visma should have seen Tadej Pogacar's danger coming and acted accordingly.
"I could see Pogacar coming a mile off, and I had said the only solution he had was to wait for the TT, because time was playing into his hands", Merckx said.
"He's only 21, he's a lot fresher than Roglič. We could see that over the last few days. He knew he didn't need to attack, because Jumbo were stronger. He just had to fly under the radar a little before the time trial."
"Above all, they raced stupidly. For the last three weeks, they've been all out, not letting a thing happen, but they just forgot this young lad at 50 seconds. What a mistake to make!
"They've been hoist by their own petard, they went looking for this defeat. It was clear that Pogačar wasn't going to attack them, he couldn't drop them in the mountains. But they should have tried to drop him a lot earlier, so they could get enough of a gap on him. It's a good lesson in cycling."
Eddy Merckx also talked about other promising riders that could challenge Pogacar next season like Remco Evenepoel and last year's winner of the Tour, Egan Bernal.
"Let's not get ahead of ourselves with Remco, he hasn't shown anything so far. He talks a lot but I'm waiting to see the rest. I'm not sure if Pogacar's victory is good news for him – that's placing the bar pretty high.
"Bernal wasn't so good this year, we'd have to see what he's like when he's back in the thick of the action to see if he's able to be Pogačar's rival in the years to come."