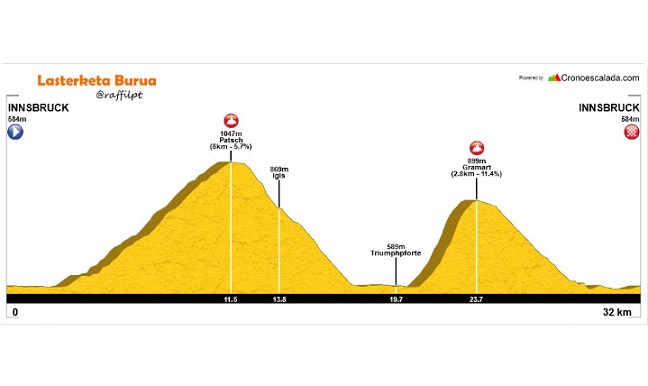 It was already announced that Innsbruck, Austria is hosting the 2018 UCI Road World Championships, no official course has been released.
While the local terrain guarantees it will be climber's course, a possible course that has been reportedly proposed to the UCI has been leaked and would make even some climbers shake in their cleats.
Two journalists have pieced together a proposed route of the final two laps of a circuit around Innsbruck from various sources of information.
If you were bored by the pan-flat World Championship course in Qatar in 2016, then next year's course around Innsbruck could provide quite the antidote. The total parcours would cover 4,100 metres over 259.6km.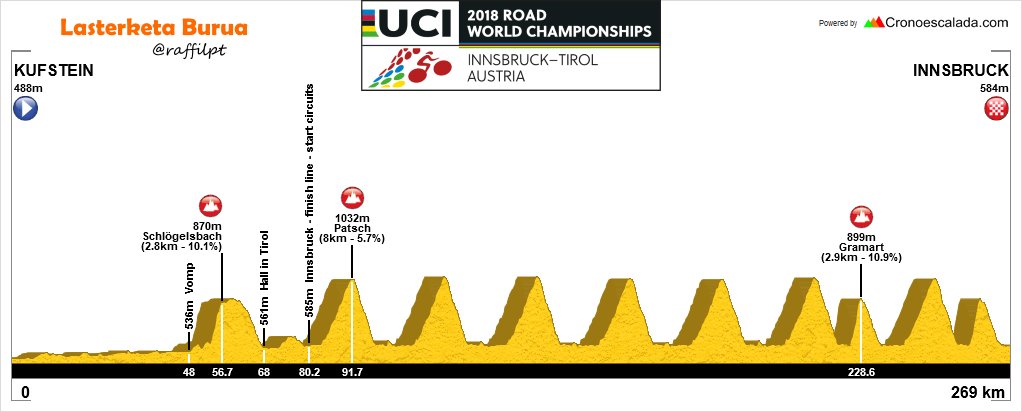 The finishing circuits would include the Igls, a 7.5km climb averaging 5.5 percent. The other side of that circuit would feature a shorter 2.8km climb but with an average gradient of 11.4 percent, and a brutal 17 percent section in the middle.
This course would completely swing the pendulum from the pancake flat 2016 edition in Qatar. The 2017 championships will be held in Bergen, Norway.