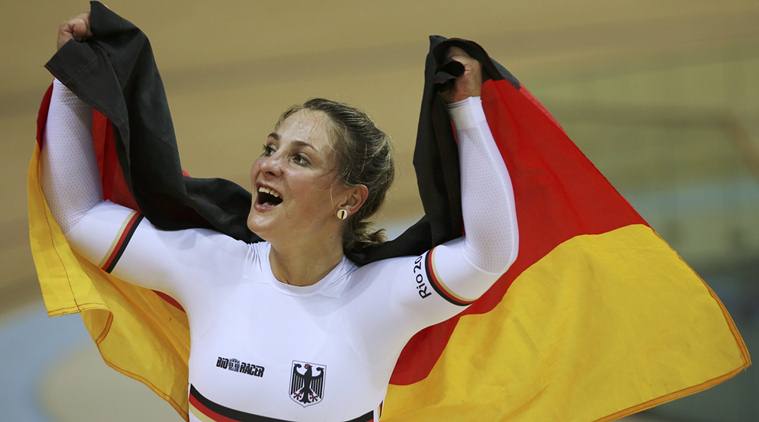 (AFP) – Olympic sprint champion Kristina Vogel underwent an operation on her spine on Wednesday after an accident in training the day before left her seriously injured.
The 27-year-old German, winner of 11 world titles, collided Tuesday with a male Dutch cyclist at full tilt on the Cottbus velodrome..
Vogel was airlifted immediately to Berlin for intensive care, according to federation head Patrick Moster.
"Kristina Vogel underwent emergency surgery at the BG Klinikum in Berlin. The operation went well," the federation said in a statement.
The cyclist was in a "stable state but remains in intensive care", it added.
It's not the first time Vogel has been hospitalised, having spent two days in an artificial coma after an accident in 2009 that saw her suffer severe facial injuries.
Crowned Olympic team sprint champion in London in 2012, Vogel won the individual title in Rio four years later.
Her world medals include team golds in 2012, 2013, 2014 and 2018, individual golds in 2014, 2015, 2017 and 2018, and keirin golds in 2014, 2016 and 2017.