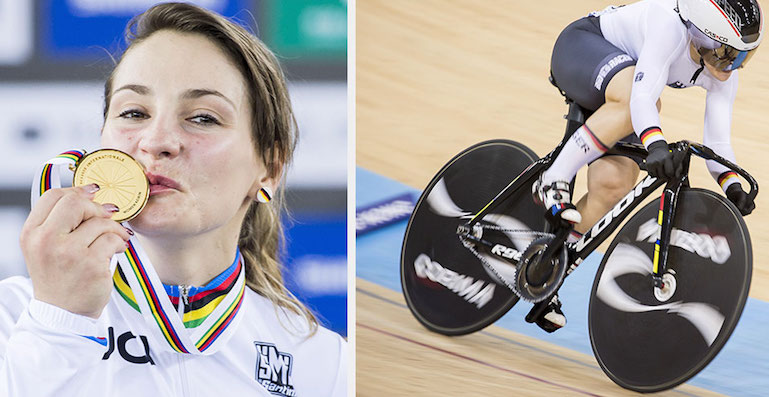 German track cyclist Kristina Vogel has been seriously injured after crashing in training in the eastern city of Cottbus on Tuesday.
The dpa news agency reports that the Olympic champion suffered a severe spinal injury after crashing onto a concrete track following a high-speed collision with another cyclist.
German coach Detlef Uibel tells dpa, "We're very worried about Kristina. It looks very bad."
Vogel, an 11-time world champion, was taken to the local hospital before being flown to Berlin.
Vogel's manager, Joerg Werner, said she was "seriously injured" and that she would need to undergo surgery through the night. He did not give any further details.
The German Cycling Federation (BDR) said Vogel had been training with Pauline Grabosch, and that she accelerated when Grabosch left the track – only to collide with another unidentified cyclist who entered suddenly.
Vogel was training for the German Grand Prix, which was due to take place in Cottbus on Friday and Saturday. The Lausitzer Rundschau newspaper reported that it could be canceled.