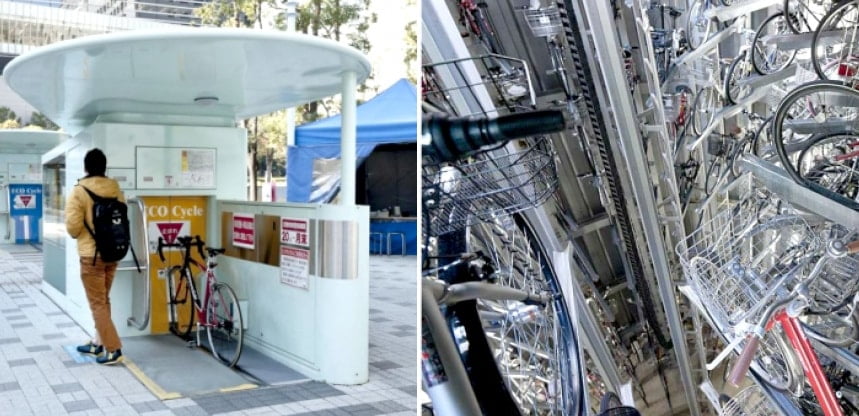 Buried under the streets of Tokyo, a rare inside look at Japan's underground bicycle storage system looks more like a scene from a sci-fi movie than parking storage.
Rather than using a ramp for you to ride down, as with an underground car park, you place your bike into an automated booth, which transports it into the below-street store via a lift mechanism.
The ECO cycle can be installed in extremely small spaces thanks to giken's unique press-in technology, making it a powerful option in urban districts where it is difficult to acquire land.
Aside from the entrance/exit booths, the rest of the ECO cycle structure is underground and it is completely computer-controlled automated. surveillance sensors make sure the bikes are safe, eliminating theft through the use of a personal tag or card, making it easy for anyone to use.
The average storage and retrieval time is only 13 seconds, making it ideal for our fast-paced cities.
This video goes into a bit more detail, and shows the bike's journey through the underground system.