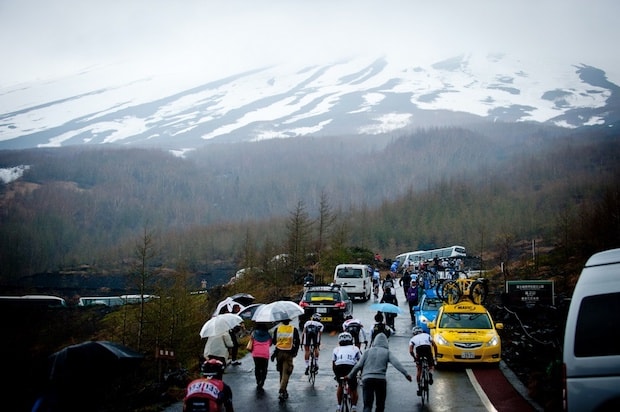 According to Kyodonews, the men's road cycling race at the 2020 Tokyo Olympics is expected to cover a 270-kilometer route.
The race will start in the Tokyo suburbs of Chofu, going past Lake Yamanaka and the foot of Mt. Fuji, and finishing at Fuji Speedway in Shizuoka Prefecture.
"For the athletes, it will be tough, with a lot of difference in elevation, but it is a wonderful course with Mount Fuji in the background," a source said.
The women's event will be just 140 kilometres, which would be the same length as it was in Rio, leaving out the part around the foothills of Mount Fuji.
The UCI has basically approved these routes, but some parts — including the area in Tokyo and near Fuji Speedway — may change slightly before they are finalized around next March.
If approved, Yamanashi Prefecture will join eight other prefectures in helping Tokyo host the 2020 Games.