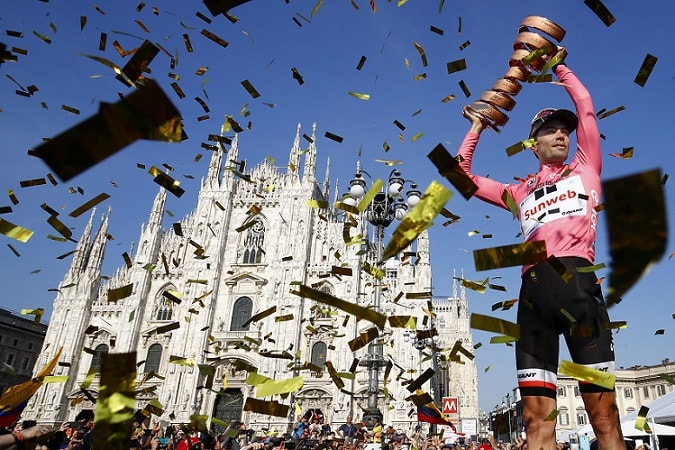 The Dutchman had previously stated that the Tour de France is to be his main goal for the coming season. However, with the unveiling of the Tour de France route showing few time trial kilometers while the Giro does include several challenges against the clock, the rider and his team were forced to reconsider their targets.
The Sunweb rider won the Giro in 2017 and then finished second in both the Giro and Tour last year, to Chris Froome and Geraint Thomas respectively.
"After weeks of talking about it, we finally decided the main focus will be the Giro d'Italia in 2019," Dumoulin revealed.
"We had the Tour de France for a long time in our head but the Giro is such a nice course this year. I really love Italy, I love the course, and I love the race. Afterwards is very likely that I will do the Tour de France for GC, just like this year, but it's still undecided."