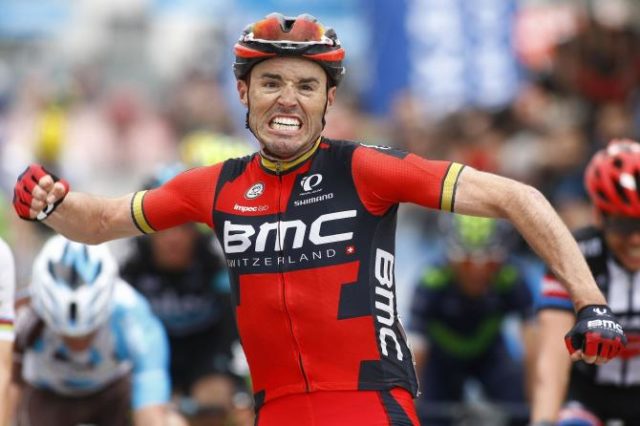 Former Olympic champion Samuel Sanchez of BMC Racing Team has tested positive for the use of growth hormone releasing peptide GHRP-2 in an out-of-competition control on August 9th.
"The Union Cycliste Internationale (UCI) announces that Spanish rider Samuel Sánchez Gonzalez was notified of an Adverse Analytical Finding (AAF) of GHRP-2* in a sample collected in the scope of out-of-competition control on 9 August 2017," the UCI said in a statement.
"The doping control was planned and carried out by the Cycling Anti-Doping Foundation (CADF), the independent body mandated by the UCI, in charge of defining and implementing the anti-doping strategy in cycling.
"The rider has the right to request and attend the analysis of the B sample.
"In accordance with UCI Anti-Doping Rules, the rider has been provisionally suspended until the adjudication of the affair."
BMC has issued its own statement saying that it has provisionally suspended the rider.
"In accordance with BMC Racing Team's zero tolerance policy and UCI regulation, Sanchez has been provisionally suspended with immediate effect. Until the results of the B sample are provided, no further action will be taken,".