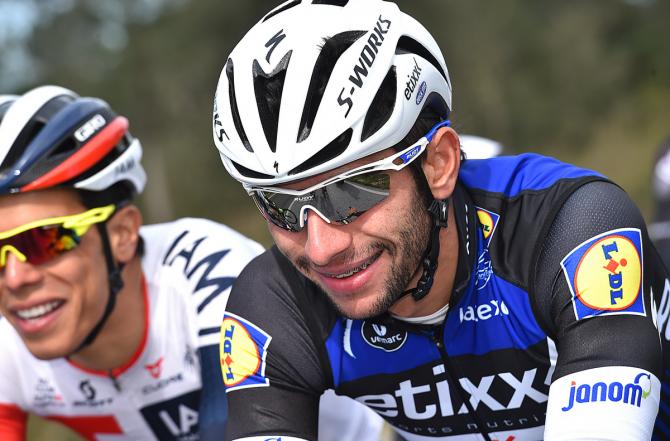 Fernando Gaviria out-kicked Peter Sagan to win stage six at Tirreno-Adriatico, just in time to revive his chances ahead of Milano-Sanremo.
"The win gives me a lot of confidence for Saturday, but today was only 170km, and Sanremo is 300km," Gaviria said. "It's a different race, but I go to Sanremo with the same sensations as last year. I will try to win, and enjoy the experience of racing at Sanremo."
"To race against a strong rider like Sagan is truly hard. He's that strong that he could attack on the Poggio and arrive solo in Sanremo."
Gaviria appeared able to win the Italian Monument last year, but crashed in the last 300 metre of the race.
"Last year we had some bad luck, but we will try again this year, and try to be there again in the final," Gaviria said. "I don't have fear [of Sanremo], but I have respect. I have confidence in my trainer to put me in the top possible shape to take on the race."
"Some say Sanremo is a lottery, but if [Eddy] Merckx won it is seven times, it's not a lottery," Gaviria said. "It's a race where you have to know where to be in the right moment. It's a chaotic race, but it's also a race that suits me well. The legs are feeling good, so we'll see what happens on the 18th."