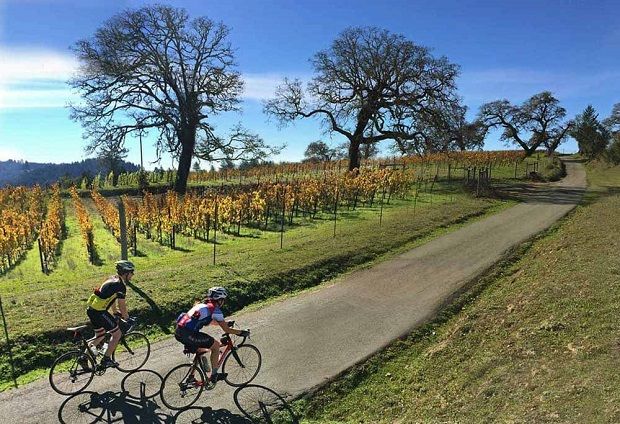 It's still cold outside and there's still frost on the car windscreens. However, there are also days when the sun is beginning to show its face. 
With the first of the classics already attacked by the pros, it's fair to say we're seeing the first signs of spring. Here are a few tips for a successful progression into spring
Get your equipment in order
It's easy to let your bike fester over the winter. Riding on mucky roads wreaks havoc on bearings and drivetrain components, as does the sweat that puddles up during indoor sessions. By March, last season's worn equipment, which seemed OK in October, is bound to be worn out and in need of replacing. Inspect your bike carefully and fix any issues well ahead of time, if you are confident in your abilities. Better yet, bring it to a mechanic you trust and have him give it a going-over. He'll be happy to see you now, ahead of the coming throng. With a new chain and cassette, fresh cables, and any problems dealt with, your bike will feel new again as you head out for those first sunny rides of the year. And you won't have wasted valuable riding days with your bike sitting in a shop stand.
Train
When the sun comes out and the weather warms up, we all want to spend all day on the road. We want to be fit right away and start winning races, even if they're just to the next town sign. This leads too many riders to do too much too quickly, leading to burnout and overuse injuries. If you build a base now by riding consistently through the rest of the winter, you'll be in much better shape come spring. Ride the rollers. Go for a run. Take an old bike out in the snow. Soon, you'll be ready to ride more without damaging your body. You might just win that first town-line sprint.
Don't get caught out without layers
It's worth remembering that spring weather is notoriously changeable – you can find bright sunshine one moment, only to be doused with rain the next. Thankfully, cycling manufacturers are well and truly used to catering for this, and you'll find a range of useful accessories available.
The most crucial items to own are arm warmers, leg warmers, and a packable waterproof – all of which can be rolled onto the body or into the pocket as mother nature requires. A good base layer that guards against chill and wicks sweat when you heat up is also a life saver, as are oversocks which guard against the worst of the windchill on cold mornings.
Get a Bike Fit
If you haven't had a professional bike fit in a couple of years, get one now. After several years of training, you'll be fitter and more flexible. Your cycling goals may have changed. For all these reasons you may need a different fit.
Eat your spring greens
Spring means a wealth of fresh veg. The first to emerge are the green things: cabbages, beans, peas and the short-lived asparagus season. Fragrant and nutty, spring green cabbage can be used raw in juices or salads or steamed or stir-fried to retain maximum nutrients on cooking.
With an average portion providing more than the daily recommended nutrient intake (for vitamin C, as well as vitamins A and E, cabbage provides lots of antioxidants to help your body copy with the demands of training and stay well.
Asparagus is rich in vitamins C and E and antioxidant glutathione. Helping to reduce the risk of upper respiratory tract infections, it's perfect food for an endurance cyclist. Also containing vitamin K, which promotes blood-clotting, asparagus is heart-healthy too.
Broad beans are a great source of iron and protein. They're rich in fibre to keep the digestive system healthy and great at promoting favourable blood pressure by providing potassium. Containing L-dopa, a chemical the body uses to produce dopamine, an important neurotransmitter involved in mood control and motivation, you may even be keener to get on the bike.