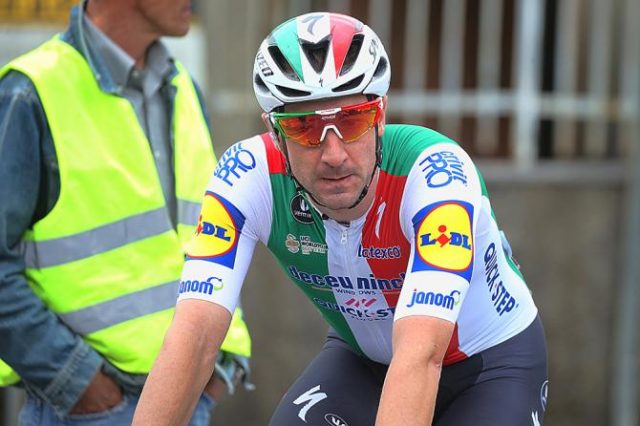 Pascal Ackermann launched himself off the wheel of Caleb Ewan and held off a late charge from Elia Viviani to take a victory in the second stage of Giro d'Italia.
The sprint was hectic and more chaotic than usual, mainly because of a crash which split the peloton under the flamme rouge arch.
Having made the cut, Viviani was well-placed in the reduced group and opened his sprint with 120 meters to go, hitting a maximum speed of 71.2km/h and taking second place.
"I was in a good position, but Ackermann anticipated the sprint in the tailwind, while I waited too much before kicking out", Viviani said.
"He's young, he's a fast guy, and probably from tomorrow he is another sprinter to add to the list of the favourites."
"I had a very fast 50 meters, but that wasn't enough. On the plus side, the feeling is good and our team is motivated, which gives me confidence ahead of the next sprint stages".