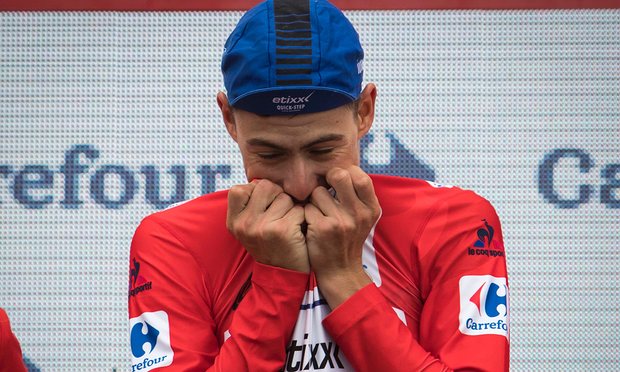 After he spent three seasons at Quick-Step Floors, David De La Cruz will be moving to join up with Team Sky from 2018.
In an interview with Spanish newspaper Sport, De La Cruz said that he loves the modern ways used by Team Sky.
"I would say that he is the Steve Jobs of cycling", he said about Dave Brailsford. "He's very smart, but I think he stands out in his ways of leading and communicating. He makes you believe that everything he says is possible.
"In 2010 he said he wanted to win a Tour de France with an Englishman and two years later he managed it with (Bradley) Wiggins. In seven years, he has won the most important race in the world five times and his ambitions haven't diminished. Now he wants to win the three Grand Tours because nobody has done it before. And now we are all on board with that dream."
"The essence is the same. It has introduced novelties based on scientific advances and goes a step ahead. It is closer to the mentality of teams of Formula 1 or MotoGP than to other cycling squads. It measures the seconds they can save with determined material. It questions everything and does a lot of research, from the tubular to the jerseys."
"Sky knows that it is the strongest team and a reference that everybody looks at and analyses constantly. It introduced the roller system after the stages and now everybody does it. I like the way it experiences everything. They know everybody is looking and that gives them another reason to research every day and do things better."
"I am a General Classification rider and the team's philosophy is closer to my own characteristics. If I manage to get my own spot I would have a bigger support to achieve my goals. If I was a sprinter or a classics rider, I wouldn't have moved away from Quick Step."