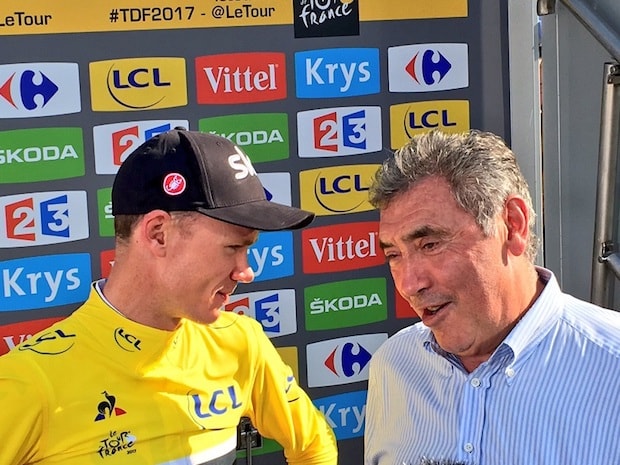 Eddy Merckx says that Chris Froome shold ride the Giro d'Italia in 2018 if he wants to confirm his status as a true champion.
"The Cannibal"  won the Giro and the Tour in 1972 and then won the Vuelta the following year.
"Froome would do well to come to the Giro next year. In fact, being a champion, he has to come, even if he has a fifth Tour win in mind," Merckx told La Gazzetta dello Sport.
"And if Dumoulin is there too, it will be a beautiful duel. I don't know who would win."
"For a rider like Froome, I say it is possible. He showed it this year with the Tour-Vuelta double," said Merckx.
"He has the mentality and the motivation to achieve the feat – or at least to try it."