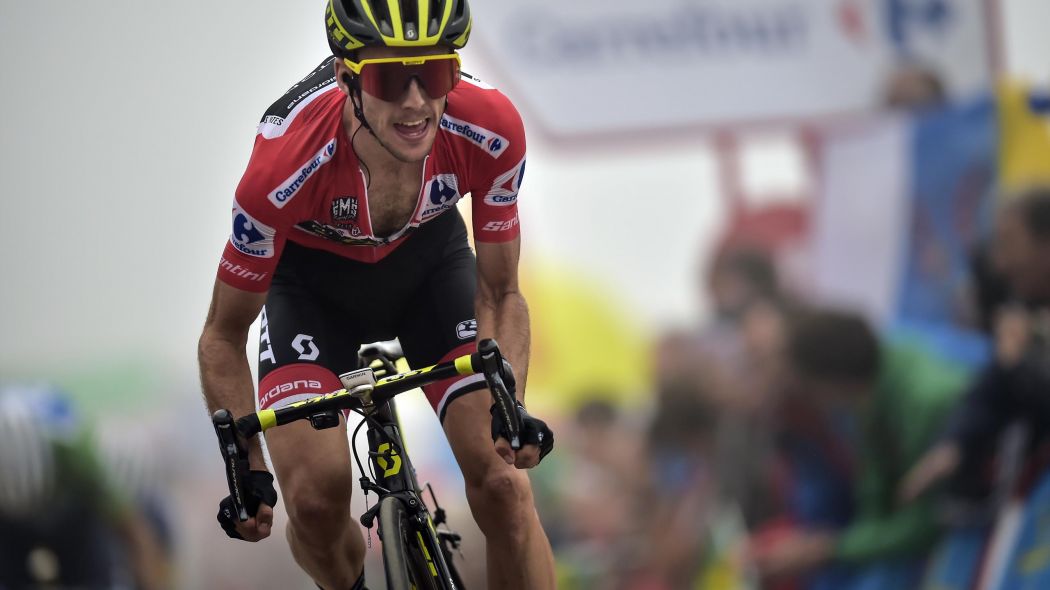 (AFP) – Simon Yates would not have won the Vuelta had he chosen to pursue his career with cTeam Sky, Bradley Wiggins said on Monday.
Former Team Sky rider Wiggins believes Yates's decision to steer clear of one of the sport's most pre-eminent teams enabled him to storm to victory in Madrid.
Yates, who came close to victory in this year's Giro d'Italia, had been widely expected to join Team Sky in 2013 but the move was never sealed over confusion relating to the role of his twin brother Adam.
Wiggins told Eurosport's The Bradley Wiggins Show: "If he'd gone to Sky, I don't think he'd have won the Vuelta.
"It was a sliding doors moment, whether his career would have gone down this path. By nature of the fact that Sky wouldn't take Adam as well in one package, he's ended up finding a great team and won a Grand Tour at 26."
In February, Wiggins, the first British winner of the Tour de France, in 2012, said Team Sky's dominance and controversies surrounding the cycling team had led to a "negative" atmosphere in the sport.
Asked to give advice to Tom Pidcock, who rides for Team Wiggins, Wiggins replied: "Don't go to Sky in the future, steer clear of them. Go somewhere else, because they'll ruin you."
Wiggins' opinions appear to stem from Team Sky's habit of signing up young rising stars to act as so-called "super-domestiques" to their leading Grand Tour contenders, in recent years mostly Chris Froome.
"We all knew that Simon was capable of it," added Wiggins. "To execute it was obviously another thing, but I'm certainly not surprised because he's been knocking on the door for years."
Yates's win on Sunday meant British riders have won all three Grand Tours in 2018.
He also took Britain's impressive streak of consecutive Grand Tour victories to five but it was the first British win outside of Team Sky.