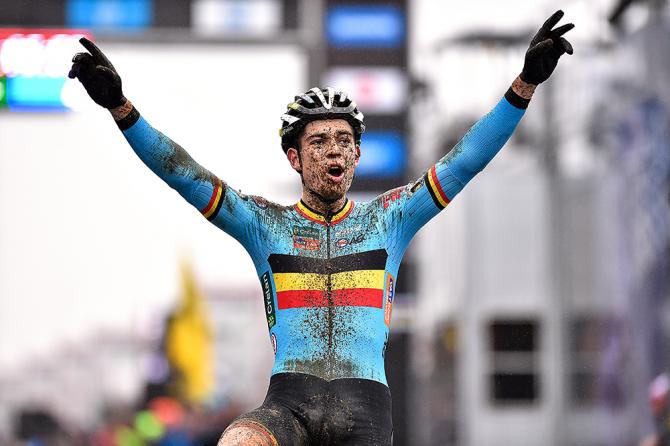 Wout van Aert is planning to make his racing comeback on December 27 at the Azencross cyclo-cross race in Loenhout.
He will ride in a modified Jumbo-Visma jersey, accommodating the extra sponsors who financially assisted the 24-year-old last year after the break of contract with his old Veranda's Willems-Crelan team to move up to road racing.
"I don't expect to be able to do much in the field this season," Van Aert said. "That makes sense, because I come from very far away. I will be very happy when I get the green light to get to the start. I will, of course, give the best I have to give of myself, but we also have to be realistic. The other boys are already running a lot and so getting in so late will not be easy, especially after that injury. I hope to be cyclist again step by step."
Van Aert also talked about his recovery from the injury he suffered four months ago during the Stage 13 time trial at the Tour.
"Yesterday I cycled 125 km without major problems, but cross-country riding is more than just cycling. On and off the bike requires a lot more from my hip. We are still working on improving that. The intention is that if I make my return, it is not a step back in my recovery."