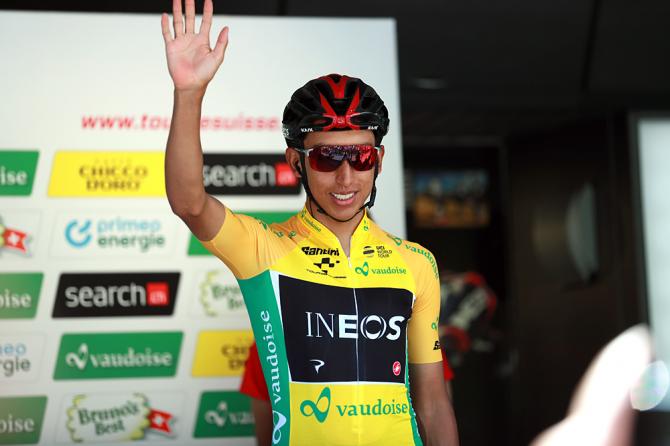 2019 Tour de France winner Egan Bernal is planning to ride the Giro d'Italia and the Tour de France next season.
"I would like to ride the Giro and the Tour," he told AS. "I am enthusiastic about the possibility of riding the Giro. It is a very beautiful race, I lived there for two years, I have many friends there and I already rode the Tour, so I could try it in Italy.
If he will ride the Giro it would be Bernal's first ever appearance in the Italian race, having won the Tour on only his second ever inclusion.
"To do both is very complicated, but if we take the decision we could do it very well, even though I know that it is something almost impossible. But despite that, I am open to ride the Giro, the Tour or the Vuelta. In the end, the three of them are very important races."
Although Bernal knows that he can ride any race, he also acknowledges that there are more leaders that he will have to share competitions with.
"It is very easy to choose the calendar at the team because they always pay attention to your opinion," the Colombian explained.
"They will never take you to a race that you don't want to go. On the other side, I also have to consider the opinion of the other riders. There is Geraint Thomas, Chris Froome and now Richard Carapaz, and between us, we have to come to an ideal calendar in which each of us feels comfortable about the races and the roles we would take in each of them.
"But there is a lot of communication happening and until now there haven't been any problems because it is very easy to talk to Chris and Thomas."