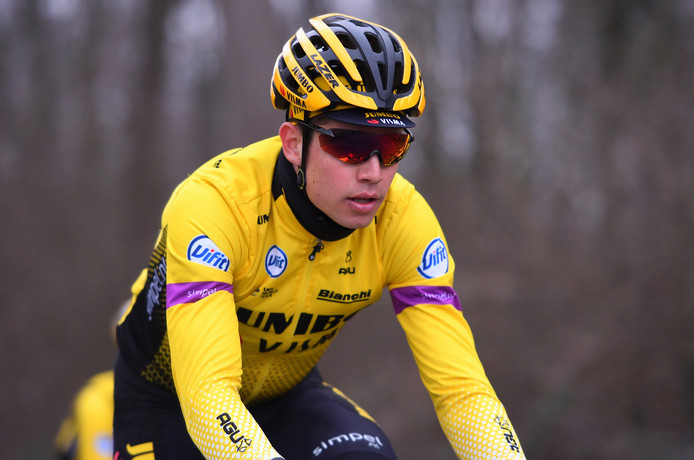 Wout Van Aert returns to Strade Bianche on Saturday after placing third in 2018, and racing a full cyclocross season this winter.
The Belgian made his road breakthrough at the race in 2018, riding to third place.
"I think that cycling is a pretty conservative world and so to be a monument you need at least 50 editions so it's a little bit weird to categorize everything like that," van Aert said today.
"In my opinion, this is already a monument but that's not just because I had a nice performance last year but because of its characteristics with the gravel sections and all the climbing meters, so it is just unique and for me, it's just one of the biggest races of the year."
"It's the race people have talked about most since I started cycling. It left an impression on many people, although I only became aware of that later. It'll be a special feeling going back there, and I'm very much looking forward to it.
"I've never gone as deep as I did then (last year); I was drained for a few days. I was in front with Romain Bardet, and I even thought of winning, but I had no energy left," continued Van Aert.
"Giving up was not an option," Van Aert said of his struggle up the final climb. "I literally fell off my bike, but if I'd lost a podium place that way, many people would have remembered it as well. And that would have left me with a sour aftertaste.