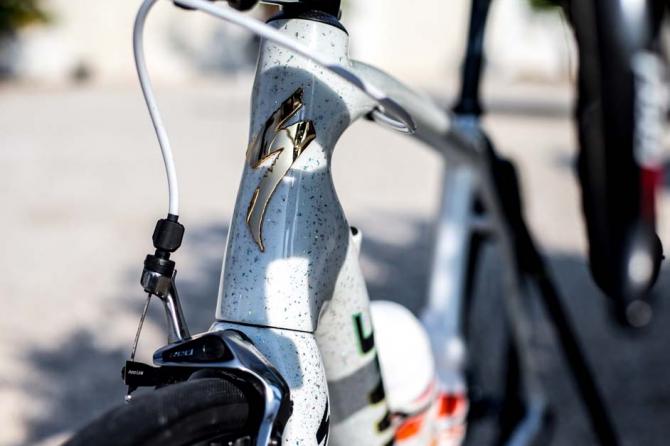 While fans and followers of world champion Amalie Dideriksen and Boels-Dolmans Cycling Team have seen sneak peeks of Dideriksen's 2017 Specialized S-Works Amira on social media this month, Specialized officially unveiled Dideriksen's custom bike last week.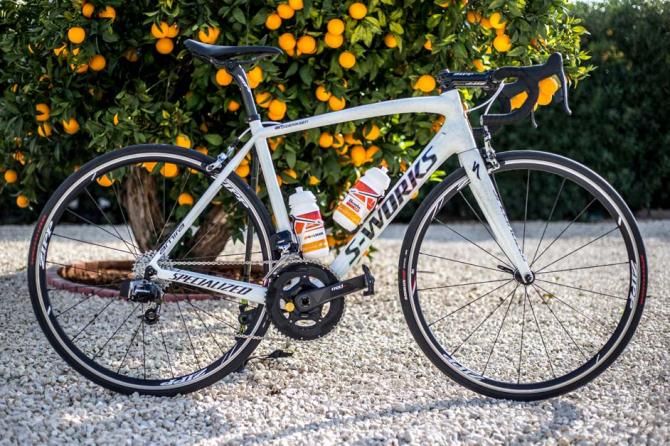 Glitter and gold accents add sparkle and shine to a white base coat that compliments Dideriksen's white and rainbow-striped jersey. Dideriksen will race her custom Amira for the first time at the Ladies Tour of Qatar.
"I look forward to my first race in the rainbow jersey and on my new bike," said Dideriksen. "I think it's special to have my first race of the season in the same country where I won the stripes. It's an early start to the season though, because the race starts at the end of January."
Dideriksen received her Specialized Amira while on training camp with the team in Calpe, Spain, in December.
"I didn't know how it would look, so I was excited to see it," said Dideriksen. "I think it's really cool to have a 'one of a kind' bike. I like that my name is painted directly on it, and that the world champion stripes are painted around the S-works logo on the frame. I love the glitter effects and the golden 'S' on the head tube."
While the team-issue Specialized Amira team bike features a predominantly black and orange paint job, Dideriksen's frame is white.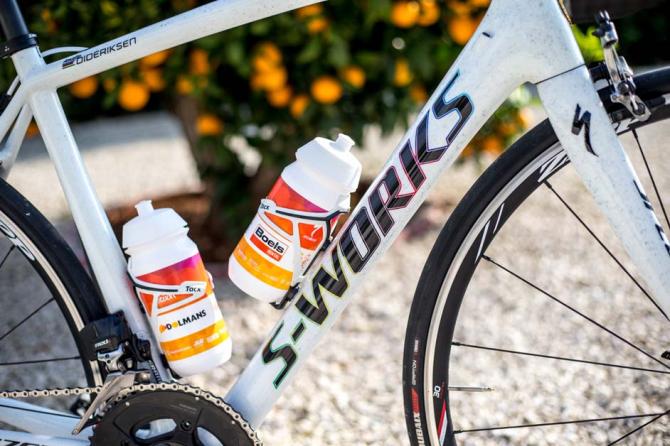 "Specialized wanted to make two statements with Amalie's bike," Specialized Women's lead designer Lauren Parenti explains. "From a distance, it is cool and collected in all white, but up close it is wild and awesome. We've added holographic shards, reflecting thousands of rainbows, as a tribute to Amalie's world championship win."
"We also outlined the downtube logo with a crystalline rainbow, to add a bit of style and reference to her team," said Parenti.
Dideriksen has been riding a Specialized Amira since she was a junior and has a lot of good memories winning races with Specialized.
"This bike is extra special because it's painted specifically for me," Dideriksen said. "I have never had that before and I think it is really cool. It's going to be set up with SRAM eTap, and together with the Zipp wheels I think it all looks elegant."