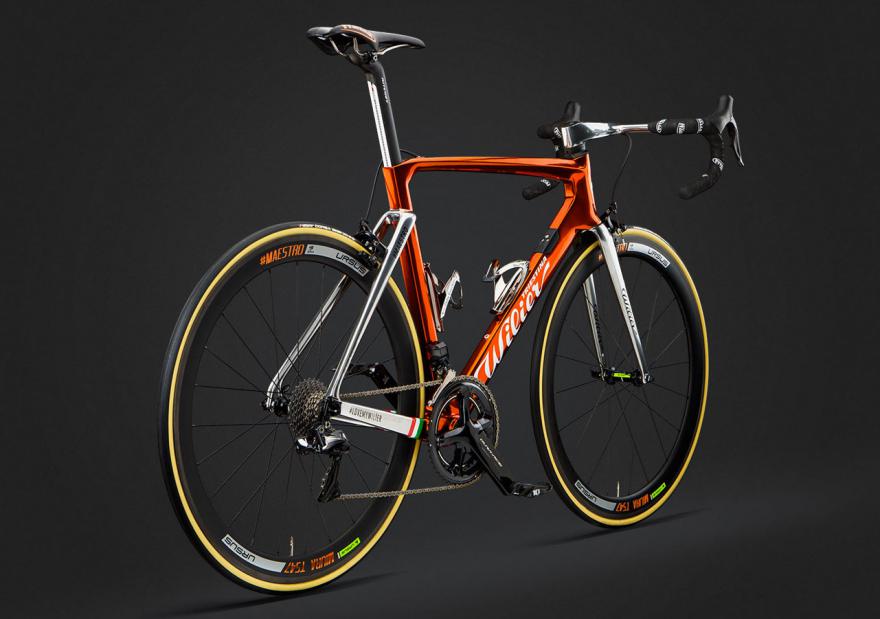 Wilier Triestina is celebrating the 100th anniversary of the Giro d'Italia with a custom painted edition of their Cento10AIR aero road bike.
The bike ridden by Filippo Pozzato has been made over with the famed cromovelato ramato (chrome plated copper) finish.
Wilier pioneered the chrome-plated painting procedure in 1947. The brand said the use of a galvanizing process was a first for the bike industry, and also required the first use of a clear coat on a bicycle to protect the finish.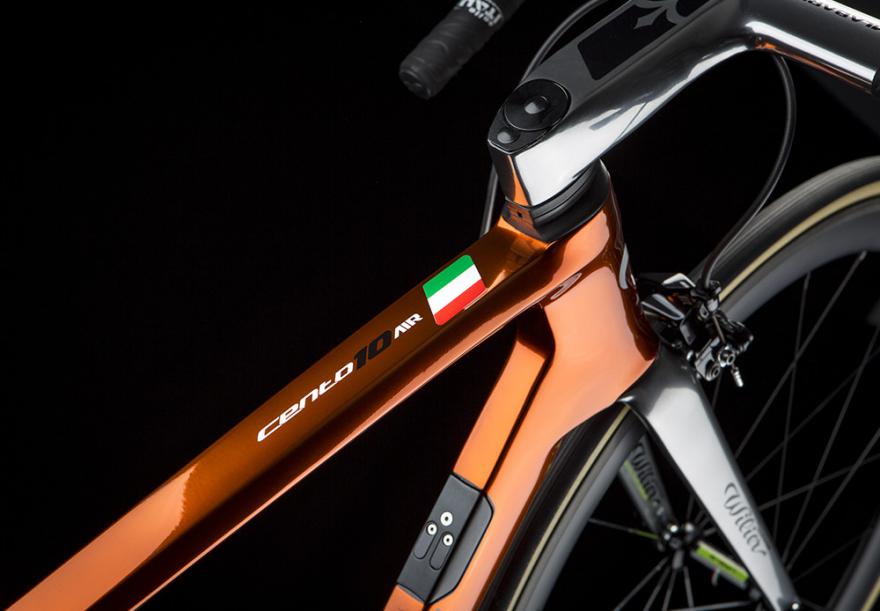 The original bikes were finished with gold decals painted by hand using a fine horsehair brush. The special finish was seen again in 2016 with the release of the retro inspired Superleggera lugged steel bike.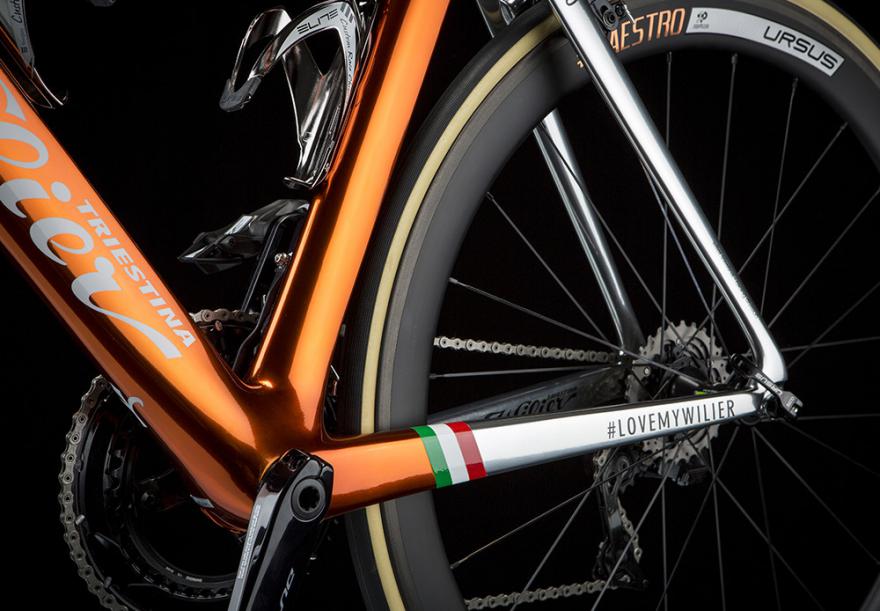 The Cento10AIR launched in early 2017 as an aero bike designed for all-around riding. The company said it uses aero-shaped tubes to cut air drag by 8 percent compared to its first aero bike, the Cento1AIR. The frame also is 200 grams lighter than its predecessor and can accept 28mm tires.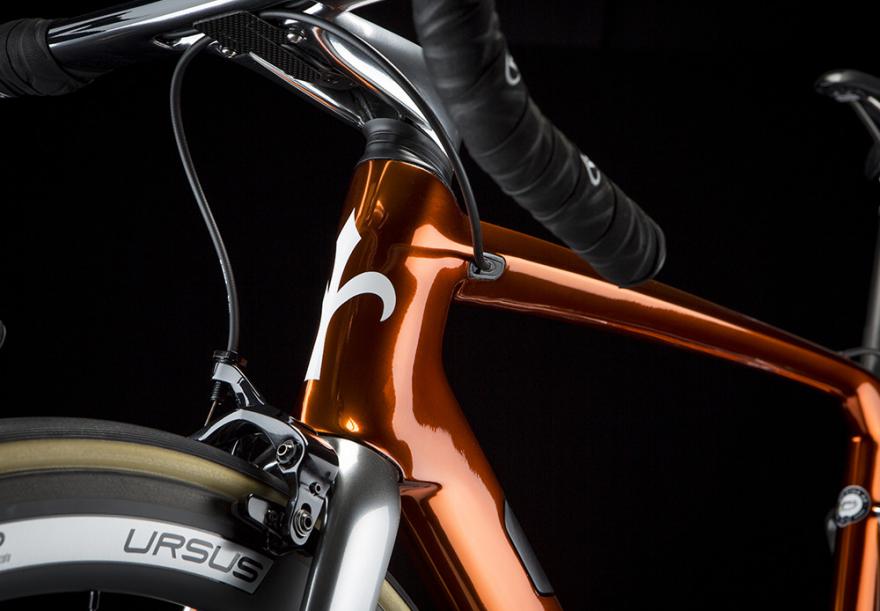 "Maintaining famed Wilier handling characteristics was a priority in the development of the bike, with road trials always balancing the computational design. The result is a bike that can navigate the demands of a group sprint, while also feeling responsive and stable on the best descents in the Dolomites," the company said.
The Ramato Cento10AIR will be available in very limited quantities as a frameset only, retailing at a whopping €5600 for frame, fork and matching chrome Alabarda integrated bar/stem.