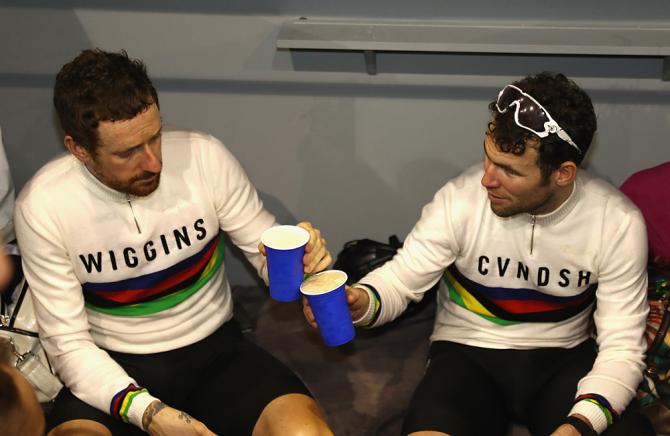 Bradley Wiggins once again hinted he will prolong his career after sealing a dramatic overall win at the Ghent Six Day alongside Mark Cavendish.
Wiggins had previously stated Ghent Six Day would be the last outing of his career but said last month he may race the Six Day London in 2017 and reiterated on Sunday he may continue racing.
Asked if this was indeed his last race, Wiggins said: "I don't know. I'm just going to enjoy the moment," but then he gave what sounded like a confession that he will indeed retire. "I've got to be realistic. As much as my heart wants to, my head is saying no. I wouldn't like to come back next year and not win and not be strong. At some point you've got to stop and say this is it and I think for sure this is my last Ghent six".
"It's been nine years since I was last here, 13 years since I won with Matthew Gilmore and 18 since I first came here as a 19-year-old boy. I was sat in this cabin down here with my father in 1981 and I feel like, 'I was born here and this has always been a second home to me'.
"It is always special to win here and I always said my final send-off would be to come here and race Ghent once last time, and to win it with Mark as well, after everything we have been through for the last 10 years together.
"This will be the last time we race together, for sure. Maybe not my last individually, but as a pairing, given what we have achieved together, it's incredible."