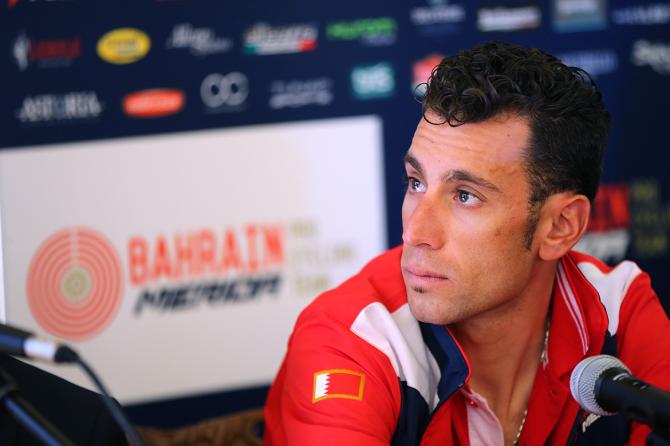 Vincenzo Nibali, winner of the Giro d'Italia in 2013 and 2016, leads team Bahrain-Merida for the 100th Giro, starting Friday, May 5.
However, unlike Nairo Quintana and other stars, Nibali counts few early season wins.
"I feel pretty good. I'm looking forward to starting the 100th edition of the Giro d'Italia," he said. "My expectations are public knowledge, I want to make the final podium.
"It's not easy to be on the highest step of the podium, so if it's not possible to win the Giro again, I'll fight for second or third place to honor the race. We've worked as a team to be here in the best condition possible. I have a lot of respect for my adversaries."
The peloton start its three-week Giro journey on the island of Sardinia. After three stages it heads to Sicily for two days before landing on the Italian mainland and northward for a difficult final week in the Dolomites before the time trial finale in Milan.
"It'll be a long challenge with a lot of unknowns. [Event director] Mauro Vegni has made the route even more difficult than in previous years. He also gave me the pleasure of two stages in my homeland.
"There'll even be a city circuit in my town [Messina]. It makes me happy for myself, for my fans, for my family. It's not the first time the Giro has been to Sicily but it has a special taste this time around."
"Stage 4 to mount Etna has a 4000 metre difference in altitude and it'll follow nervous stages in Sardinia. It'll be the first direct opposition to my rivals. We'll see on the Etna how I am and how they are," Nibali said.
"It's a different ascent compared to six years ago. This way is harder and it comes after a rest day. My approach of the Giro is cautious. I hope to be consistent."