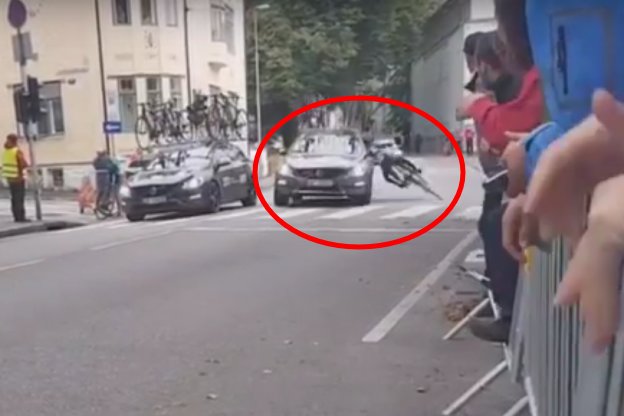 Joni Kanerva was taking part in the Under-23 men's road race when he went down heavily in a sickening crash.
The Irish team car stopped abruptly when one of their riders was spotted on the side of the road holding up his wheel. Instead of stopping, the next car in the cavalcade swerved around the first car which had pulled in before colliding with Kanerva. The Finnish rider was sent crashing to the ground and slid into the barriers.
"The matter is with police, who will carry out an investigation," event press officer Toril Berle Schalck told Norway's TV2. "With an accident like this, it's a normal routine for the police to come in."
Finnish TV reported that Kanerva was unconcious immediately after the crash, but became responsive on the way to the hospital.