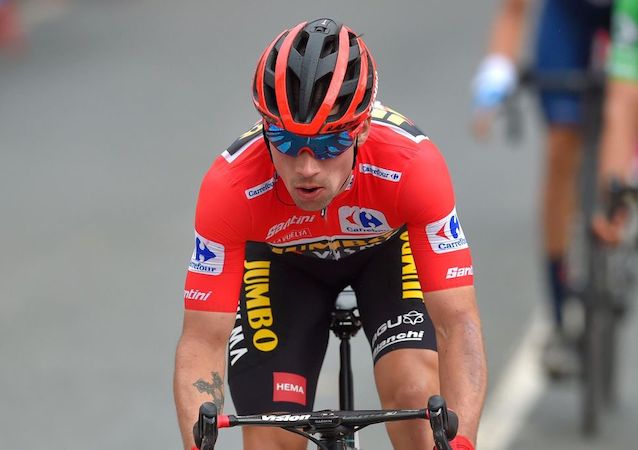 Primoz Roglic will stay with Jumbo-Visma through 2025, the Dutch team confirmed today.
With the new contract, the former ski jumper will be under contract with the Dutch team for ten years in his career. In the last three seasons, Roglic has won the Vuelta a Espana.
"I have grown with this team since I arrived in 2016. We already have quite a history together that I am very proud of. I made my debut in the World Tour peloton at a somewhat later age. It may have looked easy, and the best moments surface the fastest, but it wasn't always easy", said Roglic.
"Still, things have moved forward rapidly for me and my development. I am not solely responsible for those beautiful moments. I did that together with my team-mates and the staff. It is great to be part of this team in the coming years as well.
"My goals are independent of results. I want to keep developing myself in specific areas. Both physically and mentally, as a team leader and as a person. I'm in the right place for that. We will see what we will focus on in the coming years."
Sportive director Merijn Zeeman calls it extraordinary that Roglic remains connected to Jumbo-Visma for so long.
"We find it very special that Primoz once again extends and, to date, rides his entire professional career with our team. We are delighted with that and also very proud. Primoz embodies the transformation of our team in recent years. This contract extension allows us to make plans and objectives for the coming years in which he will play a central role. Primoz is one of the pillars of the team. The culture that we have built together is very applicable to the athlete and the person Primoz Roglic."