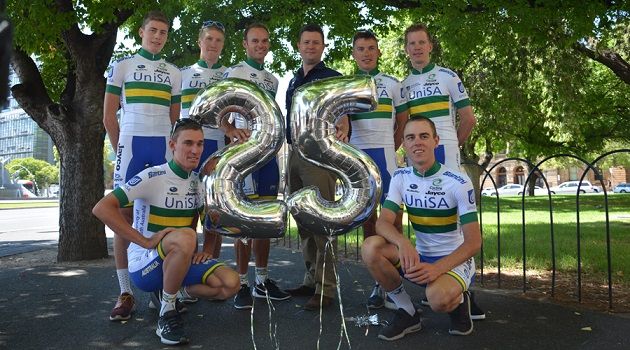 In the past two years, there have been two wildcard teams at the Santos Tour Down Under: the UniSA-Australia national team and the Drapac Pro Continental team.
With the Drapac team closing its doors at the end of this year and putting all its resources into the Cannondale-Drapac WorldTour team, Australia no longer has a Pro Continental-registered team which TDU organisers can invite.
Race director Mike Turtur has told Cyclingnews that it will likely just be the UniSA team that joins the 18 WorldTour teams in Adelaide in January.
"There are many high quality international Pro Continental teams, but our budget restricts us in the number of teams we can have start and there are also other considerations with the hotel and tour village in terms of logistics and number of teams we can handle," Turtur said. "It is not just a matter of making a decision based on a quality team and giving them a wildcard. There are a lot of other considerations that need to be made, especially when it comes to budgeting and also logistics."
Turtur said that if another Australian Pro Conti team did spring up, it would get an invite to TDU.
"Our policy is that if there is a Pro Continental team registered in Australia that we would wildcard them without question," he said. "If we have more than one, the higher ranked team of the two will get the wildcard. That is our policy and that is what we have in place now. That goes without saying if we did have another Australian team they would be wildcarded. No problem."