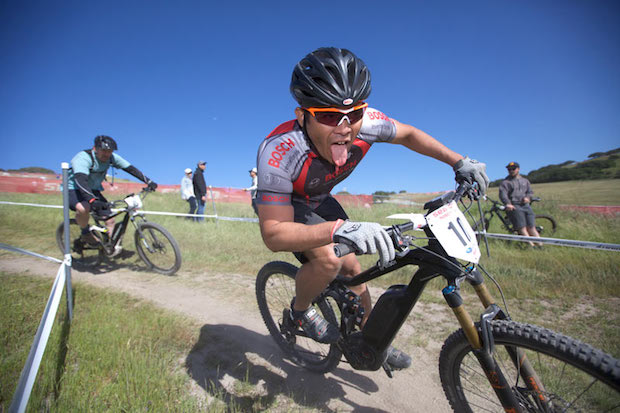 UCI announced that they will now have an e-mountain bike event at the 2019 Mountain Bike Championships in Mont-Sainte-Anne, Canada.
"Turning to new specialities, the e-mountain bike, snow bike and pump track have been integrated into the UCI Mountain Bike Regulations", says a UCI press release.
"The first edition will take place during UCI mountain bike world championships in Mont-Sainte-Anne."
The UCI's announcement does not contain any details on distance, format, or regulations on the type of motor that will be allowed in the event.
Along with the  UCI's announcement also contained new, stricter equipment regulations.
Over the years, many teams have skirted the UCI's rule that any equipment ridden in competition must be commercially available. The new regulations create a different standard for standard international competition and and the Olympic Games.
For the Olympics, the new regulation states: "all equipment used must have been commercialised at the latest by January 1st of the Olympic year and already used at international events the year before the Games."