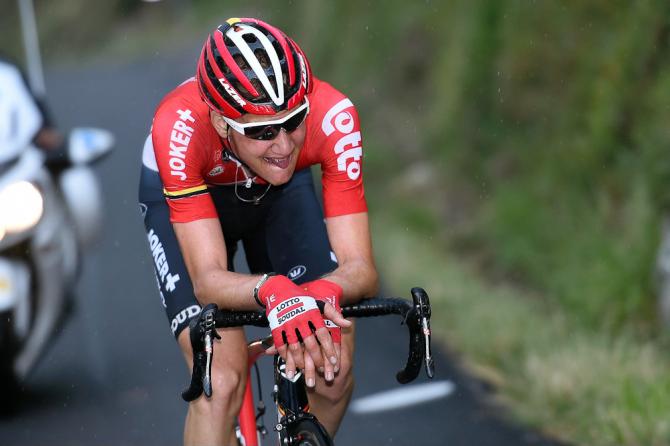 Thomas De Gendt and Tim Wellens are planning to ride home 1,002.5km with 15,177 metres of elevation gain from Il Lombardia to end their season.
The Lotto Soudal riders will cover the distance in six days, over the Alps, through Switzerland and France to Belgium.
"We throw all of our luggage on the bike in Italy and then move back from hotel to hotel. Just at ease, without big haste," De Gendt told Het Neiuwsblad.
"Has my jersey as a king of the mountain already got a nice place? For the time being it is still in a heap in the chair," he said.
"We've been planning this already since May. The routes are now all up on my Twitter account."
The 1000 kilometres will add to the 12,583.22 that De Gendt has already covered in 87 race days this season.
The ride home from Il Lombardia
Stage 1: Como-Fluelen (183.35km, 4,047m climbing)
Stage 2: Fluelen-Saint Louis (150.85km, 2,734m)
Stage 3: Saint Louis-Luneville (191km, 2,436m)
Stage 4: Luneville-Gonderange (156.5km, 1,714m)
Stage 5: Gonderange-Chevron (120.8km, 2,170m)
Stage 6: Chevron-Semmerzake (200km, 2,076m)