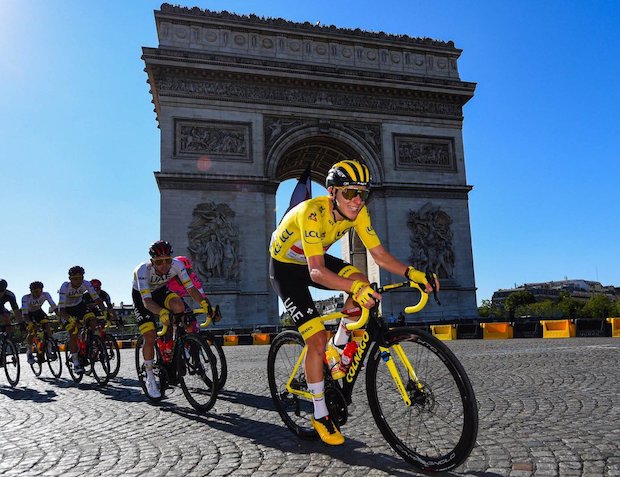 Is the Tour de France preparing to start out of Europe? The departure from Florence of the Grande Boucle in 2024 seems now like a done deal, but the organisers are thinking about the grand depart of 2030.
The Tour de France has in recent decades became more and more an international event, with the Grand Departs taking place in countries neighboring and nearby France. A step that hasn't been taken however is a start outside of Europe, but that may soon change as there are big signs that the 2030 Tour could start in Canada.
Stephane Boury, member of the ASO and responsible general commissaire for the arrival of Tour de France stages is currently in Montréal, Canada, and has shared a message on Twitter that "the Tour is becoming international".
He has revealed there is currently a plan of having four stages in Canada to start off the 2030 edition
It would be the first time for a grand tour on American territory and the second time outside Europe after the 2018 Giro d'Italia in Jerusalem.
In 2023 the race will start in the Basque Country, whilst the 2022 Tour de France has seen the riders start over in Denmark.
.@LeTour @Canada 🇨🇦, en repérage pour le TDF 2030, le Tour s'internationalise… 4 étapes au 🇨🇦 et Clm sur les pistes de Roissy 🇨🇵dès le retour des coureurs en France. 😱 pic.twitter.com/fHCkUfDR4b

— Stephane Boury🏁 (@StphaneBoury) November 24, 2022