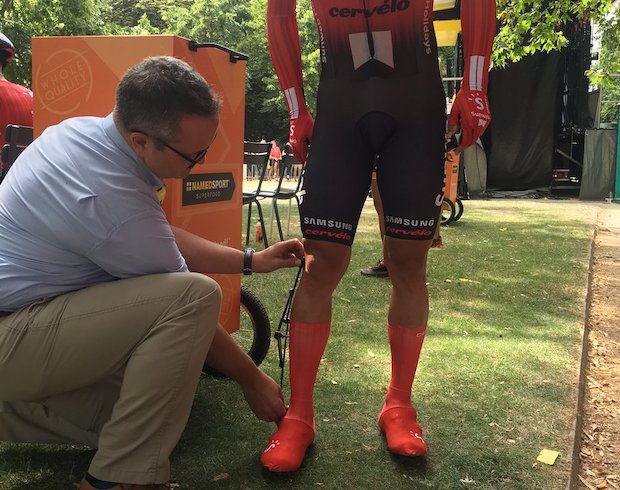 The UCI has added random sock checks at the Tour de France to bolster the checks they have been carrying out before stages.
"These checks have been doing on all year, but because it's the Tour de France I think it's the first time the general public have noticed it", said Nicolas Roche.
"In the event somebody might get past the rule by pulling their socks down a little bit before they're measure, they even have random checks at the finish. It's ridiculous. Our sport definitely has more important issues than sock height."
.@UCI_cycling sock-height-measuring device at @LeTour pic.twitter.com/6IgH1OYakc

— Jakub Zimoch (@kubawinter) July 7, 2019
The rule has been reintroduced this year as part of the UCI's crackdown on clothing being used to gain an aero advantage.
The insistence on policing sock heights has not been a wholly popular stance, particular with cycling fans on social media.