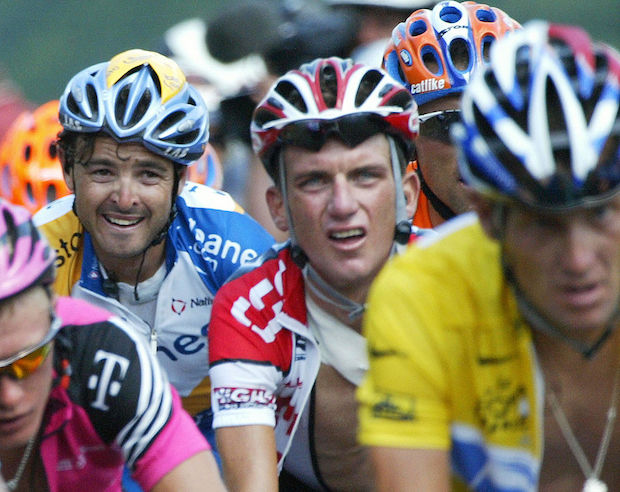 Tyler Hamilton was a guest on Off the Ball podcast and looked back on the first episode of the Lance Armstrong documentary and spoke about today's cycling.
Hamilton hopes that cycling is cleaner today but at the same time believes that omerta still exists as many former cyclists that raced with him are still involved with some pro teams.
"What happens at the elite level?" said the former US Postal rider, "I hope they are doing the right thing today. They are catching some people once in a while, which I don't like to see but I feel like it is getting better, but it could be a lot better of we knew some fo the truths from the past.
"Maybe we could get rid of some of these people who are not good for the sport of cycling, that are still involved in the sport today."
"I might be working through the consequences for the rest of my life," admits Hamilton, "the Omerta still exists, for sure. I feel it throughout the year.
"So many individuals I used to race against are now in the sport and they don't like me, they don't like that I told the truth. They make me pay for it. I've been disinvited to charity events for stuff I did.
"C'est la vie, but I wouldn't change a thing. Well obviously I would change some things from my past, but I'm glad I told the truth.
"I'm glad I told the whole truth, I do feel I made a difference to some of the younger generation if not maybe the people my age or maybe the generation behind me, but I know that with the younger generation it's made a difference.
"I speak at a lot of schools and speak to kids about the consequences when you make a poor choice like I made and once you go down that rabbit hole, it's hard to get out."