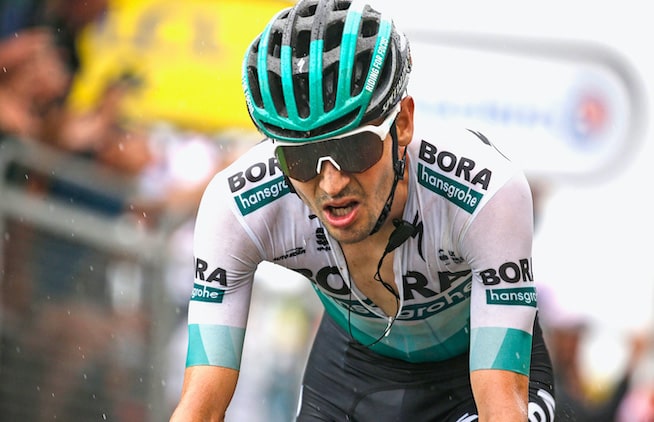 Emanuel Buchmann says that a Tour de France without roadside fans wouldn't really be all that different from some races that WorldTour riders already attend.
"Now there is light at the end of the tunnel again," Buchmann told DPA, adding that he could live with a race without fans "for a year."
"We already ride many cycling races where there are not so many spectators. At the UAE Tour in Abu Dhabi there are hardly any spectators at the roadside. So it is nothing new for us," said the rider from Bora-hansgrohe.
Buchmann sprang a surprise with his fourth place last year at the Tour de France but is staying modest with his aims for 2020.
"The goal is to improve. That would be a place on the podium, but for that everything has to come together," the 27-year-old said.
However, overall victory cannot be discounted.
"It's not far from the podium to glory, last year's fourth place wasn't that far away either," he added.
As part of his training, Buchmann will complete an "Everest Challenge" this weekend, where he rides in the Austrian Alps for 8,848 metres at altitude – as high as Mount Everest – and collects donations for a children's charity.
"Training is a bit monotonous right now without racing. So I thought about doing something crazy," he chuckled.
Not only bike races, but also doping controls have come to a standstill in the coronavirus period according to Buchmann.
"I had my last test in mid-March just before the lockdown. Since then I haven't had a doping test," he said.