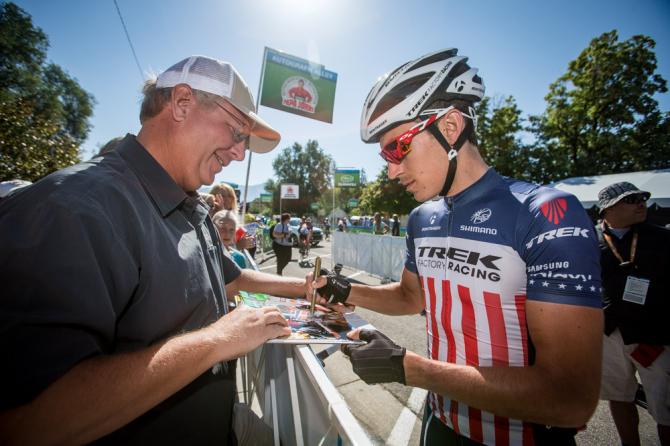 Two-time U.S. national champion Matthew Busche announced his retirement, effective at the end of the month, according to a report in VeloNews. 
"I've decided to close this chapter of my life and begin to write the next one," he told VeloNews. "Cycling has been an amazing journey and I certainly wanted it to last longer, but the time seems right for me to move on."
The American came to the sport a little later than most, after an injury during his collegiate running career. He took to the bike well and in 2009 found himself racing on a top domestic team. After a year there he wound-up in Europe in the then ProTour with the Radioshack team.
In 2011 he surprised many, including himself, winning the U.S. professional road championship. He did so again in 2015, which he said validated his 2011 title for him.
Busche said the stress of searching for a contract contributed to his decision, and that although he had the opportunity to continue racing professionally, he decided the "time was right" to move on.