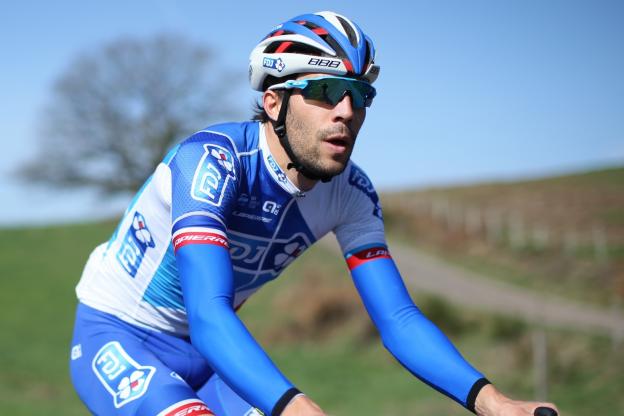 Insiders mark Thibaut Pinot as a Giro dark horse given his experience in the Tour de France and his steady spring campaign that yielded two wins, one in the Vuelta a Andalucía and another one on the final stage of the Tour of the Alps.

Thus far the Frenchman's best Grand Tour result is third in the 2014 Tour de France and he'll do what he can to improve on that. However he said that his final preparation hasn't been perfect.
"I've had a few difficult days after the Tour of the Alps. Emotionally, I've been down for a couple of days because of the tragic death of Michele Scarponi, someone I appreciated a lot," he said. "I've also had troubles for training due to the bad weather.
"This is my first participation in the Giro d'Italia. Maybe I'll need a few before I can win the overall. I come here after two failures on GC at the Tour de France but regardless of what happened in July last year, I already had decided to take part in the 100th Giro one and half years ago.
The 26 year old describes his biggest opponent as being himself. "I can always have a bad day. I know my rivals, I've raced them for a few years now. The climate shouldn't be a problem for me, except if the temperature raises to 50°.
"I hope to not crash or fall sick, and to get the best possible result in Milan. Everyone says Quintana is the favourite. Behind him, we're about ten riders pretty much at the same level."