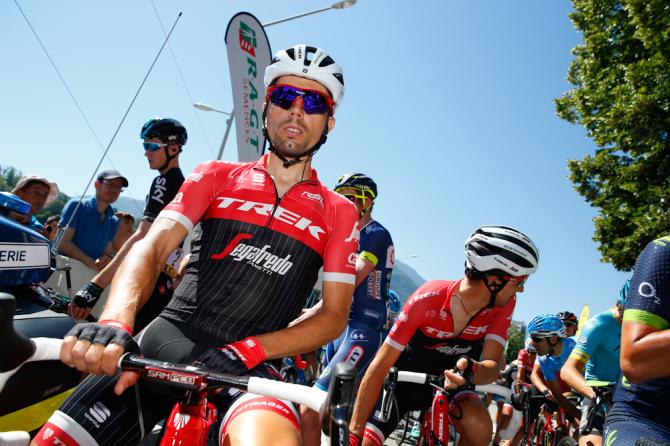 The International Cycling Union says it imposed a four-year ban on Portuguese rider Andre Cardoso for doping with EPO ahead of the 2017 Tour de France.
The UCI says its anti-doping tribunal gave its verdict, in a case opened almost 17 months ago.
Cardoso tested positive for the endurance boosting hormone two weeks before the Tour.
He was suspended by Trek-Segafredo, which selected Cardoso as a climber to support team leader Alberto Contador.
"I am fully aware that I will be presumed to be guilty," Cardoso wrote in a statement when news of the case first broke, "but it's important to me to say that I am devastated by this news and I wanted to state that I have never taken any illegal substances.
"I've seen first-hand through my career the awful effects that performance enhancing drugs have had on our sport, and I would never want to be a part of that. I've always tried to be a constructive influence in the peloton and on young, aspiring cyclists. It is my great hope that the B sample will come back as negative and clear me of any wrongdoing."
The 34-year-old had career top-20 finishes in the Giro d'Italia and Vuelta, and competed in the road races at the 2008 Beijing Olympics and 2016 Rio de Janeiro Olympics.