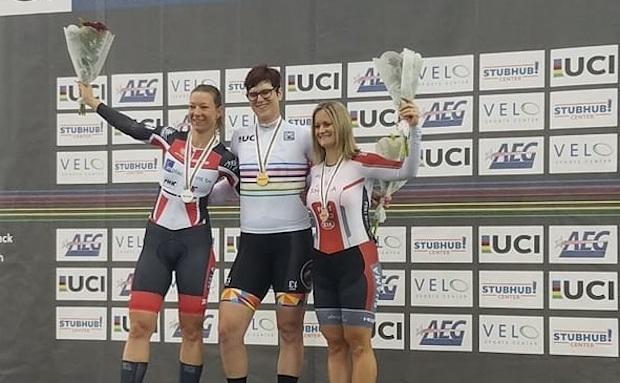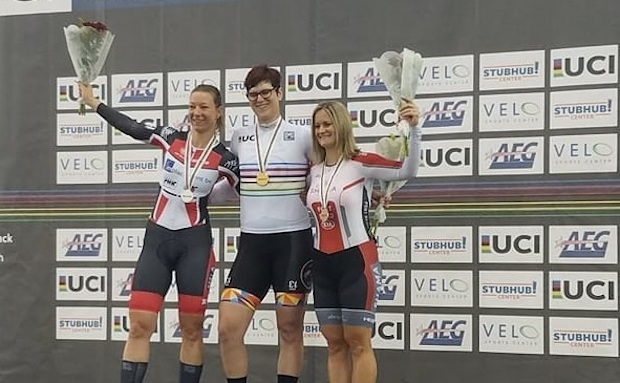 Transgender cyclist Rachel McKinnon has defended her right to race despite acknowledging she may retain an advantage even after transitioning.
In 2018, the Canadian became the first trans athlete to win a track world title at the women's World Masters Track Cycling Championship in California.
McKinnon will try to defend her sprint title at the Masters Track Worlds in Manchester this week.
"All my medical records say female," McKinnon said in an interview with Sky News. "My doctor treats me as a female person, my racing licence says female, but people who oppose my existence still want to think of me as male.
"There's a stereotype that men are always stronger than women, so people think there is an unfair advantage. By preventing trans women from competing or requiring them to take medication, you're denying their human rights."
Despite defending her right to race, McKinnon did acknowledge that, as a transgender women, it is possible that she could have a physical edge over her fellow athletes.
"Is it possible? Yes it is possible. But there are elite track cyclists who are bigger than me.
"There is a range of body sizes and strength, you can be successful with massively different body shapes. To take a British example, look at Victoria Pendleton, an Olympic champion with teeny tiny legs.
"In many Olympic disciplines the gap in performance is bigger between first and eighth in a single sex event than it is between the first man and the first woman."