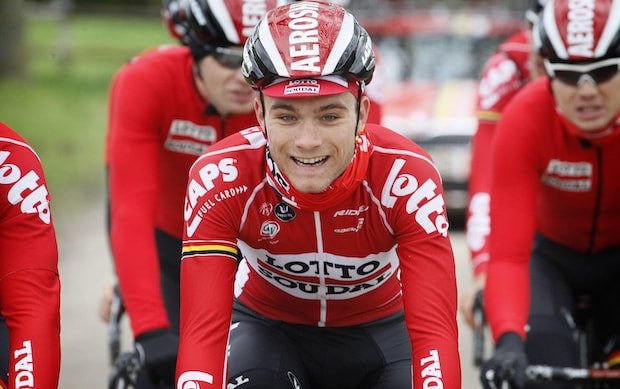 Tosh Van der Sande has been cleared of any wrongdoing by the UCI after returning a positive test for prednisolone during the Six Days of Gent in November.
The governing body announced the case closed allowing the Belgian to return to riding with immediate effect. The 28-year-old has also been reintegrated with the team following his immediate suspension after the incorrect test.
According to Belgian newspaper Het Nieuwsblad, Van der Sande mistakenly listed the wrong nasal spray on his form at the time of the test, writing down mometasone instead, and it was this that led to the anti-doping rule violation.
"I'm very happy and relieved to be cleared by the UCI," Van der Sande wrote in a statement on social media. "This afternoon, I was notified by the UCI that they won't pursue the case any further and consider the matter closed.
"Unfortunately I was initially depicted as a cycling doper, while I only had to make a statement about how the particular substance was found in my urine. It was merely an administrative mistake."